Why Olivia Wilde chose to breast-feed in Glamour
August 6, 2014 -- Updated 1219 GMT (2019 HKT)
STORY HIGHLIGHTS
Olivia Wilde poses for Glamour magazine with her infant son, Otis
One image depicts the actress breast-feeding
She jokes that Otis "ordered milkshakes" during the shoot
(CNN) -- If you're going to photograph Olivia Wilde, she's going to make sure you get the full picture.
So, in the September issue of Glamour magazine, that meant getting in a breast-feeding photo as well.
The 30-year-old actress attended the shoot with her infant son, Otis, whom she welcomed with fiance Jason Sudeikis in April. In one image, she feeds her firstborn in a diner while wearing a Roberto Cavalli gown -- which, OK, isn't exactly how she does it at home.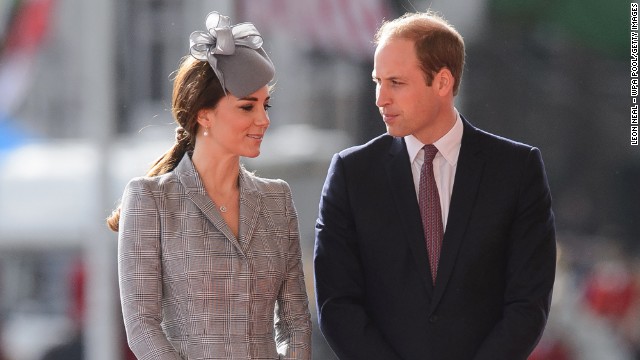 Britain's Catherine, Duchess of Cambridge, joined Prince William at a ceremony in London on Tuesday, October 21. She has struggled with severe morning sickness, and it was her first public appearance since Buckingham Palace announced that the pair are awaiting baby No. 2 in April. These celebrities are also expecting new arrivals.
Stanley Tucci and wife Felicity Blunt are expecting their first child together, but Tucci already has plenty of experience with diaper duty. The "Hunger Games" actor has three other children from his marriage to Kate Tucci, who died of cancer in 2009.
For Blake Lively and Ryan Reynolds, it seems a picture is the best way to say "we're expecting." The couple, who married in 2012, announced their impending arrival with a photo of Lively cradling a growing baby bump on her website Preserve.
Kimora Lee Simmons has some news that's "Just Fab." The mom of three and president of a shoe and style company is expecting a child with new husband Tim Leissner, whom she wed in February.
Steven Tyler has something new to sing about. The Aerosmith frontman's daughter Liv is reportedly expecting her second child. Her 9-year-old son, Milo, is from her marriage to British musician Royston Langdon. Liv Tyler is currently said to be dating David Beckham's pal Dave Gardner.
Linda Perry, left, and Sara Gilbert are adding an addition to their family. The couple, who wed in March, are now expecting their first child together. Gilbert has two kids from a prior relationship with TV producer Allison Adler.
Carrie Underwood tweeted on September 1: "In honor of 'Labor' Day...Ace & Penny would like to make an announcement. Their parents couldn't be happier!"
Shakira and her athlete beau, Gerard Pique, are making room for one more. The Colombian singer announced on August 28 that she and Pique are expecting their second child together. Their first child, son Milan, was born in January 2013.
Milla Jovovich announced via Facebook in August that she and her husband, director Paul W. S. Anderson, are delaying filming "Resident Evil: The Final Chapter" because she is pregnant with their second child.
R&B star Alicia Keys and her husband, Swizz Beatz, will soon be singing more lullabies. The couple celebrated their fourth wedding anniversary on July 31 with the announcement that they're expecting their second child.
After playing coy about Zoe Saldana's growing baby bump, the actress and husband Marco Perego eventually confirmed that they're expecting.
Nick Lachey and wife, Vanessa, are thinking pink. He announced on Twitter that they're expecting their second child together, and it's going to be a girl. "Can't think of a better way to celebrate 3 years of marriage to my beautiful Vanessa than this," he shared. The Lacheys previously welcomed son Camden in 2012.
"Scandal" star Scott Foley will soon have a family of five with his wife, Marika Dominczyk. The pair revealed on Twitter that they're expecting their third child together.
Poppy Montgomery will soon be a mom of three. The "Unforgettable" actress, who's married to Microsoft exec Shawn Sanford, is expecting her third child.
Robert Downey Jr. and his wife, Susan, will welcome a baby girl in the fall, according to Downey's to-the-point Twitter announcement on July 9: "Yo. Susan. Me. Baby. Girl. November. Scorpio?"
Dax Shepard and Kristen Bell are quickly adding to their family. According to "Entertainment Tonight," the couple are expecting their second child, a year after welcoming daughter Lincoln.
The Kardashians are making room for another addition. On the ninth season's summer premiere of "Keeping Up With the Kardashians," Kourtney confirmed she's expecting her third child with partner Scott Disick.
Either Kelly Rowland really likes baby shoes, or she's expecting a new arrival. On June 10, the singer shared a photo of men's sneakers next to a matching, infant-sized pair on Instagram. The caption read, "I'll be stuntin like my daddy." Given that Rowland just tied the knot with her manager, Tim Witherspoon, it's a safe bet he's the daddy she's referring to.
"Obvious Child" actress Gaby Hoffmann showed off an obvious baby bump at her movie's premiere on June 5. According to People magazine, she's expecting her first child. At the event, Hoffmann was seen rubbing her belly and chatting about babies with another famous mom, actress Busy Philipps.
Rosamund Pike will be in maternity wear when she hits the red carpet in October in support of her movie "Gone Girl." The actress is pregnant with her second child with Robie Uniacke, her rep told US Weekly. The couple are also parents of toddler Solo.
Hayden Panettiere and her fiance, Wladimir Klitschko, are reportedly in the family way, quietly expecting their first child together.
"The O.C.'s" Rachel Bilson is starting the family she's always wanted. The actress, who's spoken about a desire to have kids, is expecting her first child with her boyfriend of seven years, Hayden Christensen.
Leelee Sobieski has mastered the art of the Beyoncé Baby Bump Reveal™. On the red carpet for the Christian Dior Cruise 2015, the actress arrived in a flawless blue gown that revealed her growing belly May 9 -- and she casually placed her hand on top of her bump just in case anyone missed it. This will be the star's second child with husband Adam Kimmel.
On April 23, Lake Bell's appearance at the Tribeca Film Festival stole the show. Until her arrival at a Vanity Fair party bearing a surprising baby bump, no one knew she was pregnant! With that kind of reveal, Bell and her husband, Scott Campbell, confirmed that they're expecting their first child.
Tila Tequila surprised her fans on April 18 with an announcement: She's pregnant! The former reality star displayed her growing baby bump on Facebook, revealing to her fans that she's 10 weeks along. "I just couldn't hold it in any longer," the mom-to-be captioned the photo. "(T)his brings me so much joy and happiness to know that there is a baby Tila on the way!" she said.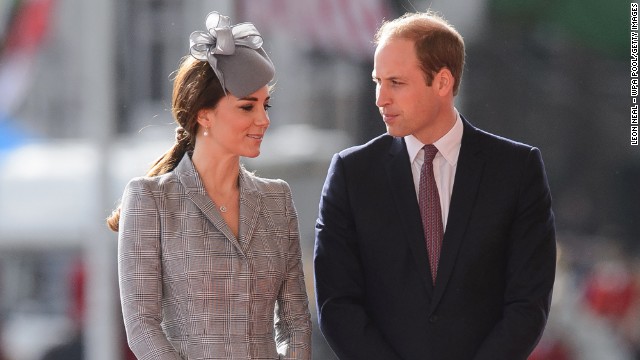 Photos: Celebrity baby bumps
Olivia Wilde, Jason Sudeikis welcome baby boy
"Being shot with Otis is so perfect because any portrait of me right now isn't complete without my identity as a mother being a part of that," Wilde explained. "Breast-feeding is the most natural thing. I don't know, now it feels like Otis should always be on my breast."
To Wilde, the photograph depicts "that multifaceted woman" that "we know we can be," she went on.
"You can be someone who is at once maternal and professional and sexy and self-possessed," Wilde said. "(But) I mean, I certainly don't really look like that when I'm (typically) breast-feeding. And there's usually a diaper involved."
After the pictures were shared online, Wilde joked via Twitter that "Otis ordered milkshakes. Luckily I had some on me. Then he peed on my dress. Good kid. #boobfood #whennaturecalls."
She also thanked Glamour for "knowing there's nothing indecent about feeding a hungry baby."
As far as her relationship with Otis' dad, actor and "Saturday Night Live" alum Sudeikis, Wilde sounds just as content as she looks in her photo.
"We're engaged, but no specific plans yet," Wilde said. "We just have to find the time to put it together. In many ways, a child is more of a commitment. We are fully committed and really happy as a family. And there's no definition of the 'normal family' anymore. Kids today are growing up with so many different definitions of family. I guess what I'm saying is that I don't feel any pressure to do it. But I think it will be really fun."