Cannes: Movie-maker courts controversy with MH370 thriller
May 19, 2014 -- Updated 1304 GMT (2104 HKT)
STORY HIGHLIGHTS
Movie-makers say they're making thriller based on disappearance of Malaysian flight MH370
Producer denies making such a film now could be considered offensive to the families of 239 aboard
Movie-makers claim they have recruited a number of leading Hollywood technicians to help
Cannes, France (CNN) -- Movie-makers in Cannes have announced they're making a thriller based on the disappearance of Malaysian flight MH370. The film, being produced by Indian company Rupesh Paul Productions, is to be entitled "The Vanishing Act: The Untold Story of the Missing Malaysian Plane."
Paul told CNN: "The movie is based on an investigative report by a journalist which was rejected by the media so it is definitely controversial. The movie will answer two questions: one is what went wrong with MH370 and where is MH370 on this earth?"
An eight-page pamphlet promoting the movie at Cannes' Marchee du Film (film market) says the "The Vanishing Act tells the story of five people who seek revenge for the death of their loved ones. They hijack a plane. (sic) but things aren't as they appear. The FBI too makes an appearance and things get murkier."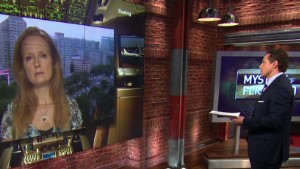 Where is the MH370 satellite data?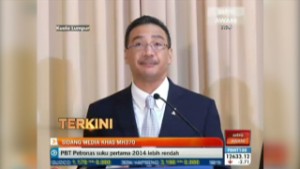 Missing plane search enters new phase
Paul denied making such a film now could be considered offensive to the families of the 239 men, women and children aboard the airliner, which disappeared on March 8. "There are a lot of coincidental similarities between the actual passengers who were travelling in that thing but I think they will not be hurt at all. Definitely not. If we're totally wrong we will be in trouble. I know it is a risk we are taking."
The publicity material goes on to claim the film "will have an international cast with actors from film industries across the world" including "France, Russia, the UK and Korea."and will be "a movie beyond man-made boundaries" and boasts that it will become a "trendsetter."
The movie-makers claim they have recruited a number of leading Hollywood technicians who will bring their experience to the mid-air flight sequences.
CNN has seen a trailer for the movie, comprised of stock footage of Malaysian Airlines planes cut together with scenes of love, jealousy and unrest in the cabin, accompanied by graphics charting a timeline to disaster.
In what appears to be the only hint of sensitivity to the feelings of the missing passengers and their families, a single page of the promo pack is devoted to a picture of a woman writing on a wall covered with messages, under the banner "Pray of MH370."
Paul says investors from India, China and Malaysia itself are on board and will sign contracts at the weekend.
5 most controversial film festival moments
Hunt for plane is most difficult in history
Who has satellite data that shaped search?

Today's five most popular stories
Part of complete coverage on
May 28, 2014 -- Updated 2229 GMT (0629 HKT)

What was believed to be the best hope of finding the missing plane is now being called a false hope.
September 8, 2014 -- Updated 1127 GMT (1927 HKT)

The story began as a puzzling news bulletin. A Malaysia Airlines passenger jet with 239 people on board had vanished from radar screens as it was flying from Kuala Lumpur to Beijing.
September 5, 2014 -- Updated 1130 GMT (1930 HKT)

The mapping of the main search area for Flight 370 has found parts of the ocean floor that are unusually hard.
August 29, 2014 -- Updated 0800 GMT (1600 HKT)

Brianna Keilar reports on the new developments that will shape the coming renewed search of MH370.
August 29, 2014 -- Updated 0529 GMT (1329 HKT)

Flight MH370 may have turned south earlier than originally thought.
June 25, 2014 -- Updated 0033 GMT (0833 HKT)

Erin Burnett speaks to Miles O'Brien about the latest in the search for Malaysia Airlines Flight 370.
June 18, 2014 -- Updated 1653 GMT (0053 HKT)

Ten experts say that the search for MH370 should move hundreds of miles away from the previous search area.
June 17, 2014 -- Updated 1322 GMT (2122 HKT)

His wife never came home from her flight on MH370, and now K.S. Narendran is left to imagine the worst of possible truths without knowing.
June 9, 2014 -- Updated 1455 GMT (2255 HKT)

Relatives of passengers are launching an effort to raise $5 million for investigations and a "whistle blower" reward.
June 9, 2014 -- Updated 0731 GMT (1531 HKT)

Making sure another plane is never "lost" again is the immediate priority for the airline industry.
May 30, 2014 -- Updated 1536 GMT (2336 HKT)

Was the sound of Malaysian Airlines Flight MH370 striking the water captured by ocean devices used to listen for signs of nuclear blasts?