How do you mend a child's broken heart? Tales of triumph from a top surgeon
March 19, 2014 -- Updated 1505 GMT (2305 HKT)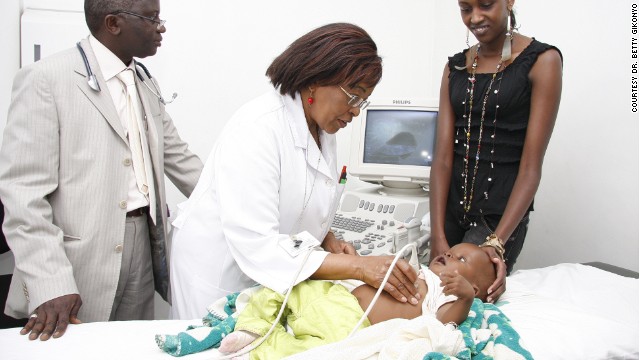 Dr. Betty Gikonyo is one of Kenya's top pediatric heart surgeons.
She is the chief executive of the Karen Hospital, a state-of-the art medical facility just outside Nairobi.
Gikonyo giving her speech during the official launch of The Karen Hospital in 2006.
Today, the medical facility has some 450 staff and five satellite centers spread outside Nairobi, says Gikonyo.
The medical entrepreneur is also the co-founder of Heart to Heart Foundation, which provides services to children with heart ailments.
Every year in Nairobi, sport enthusiasts take part in a charitable run organized by the foundation to help raise funds for poor children who cannot afford the cost of open heart surgery. To date, the group says it has provided assistance to at least 250 children.
Kenyan doctor saving children
Kenyan doctor saving children
Kenyan doctor saving children
Kenyan doctor saving children
Kenyan doctor saving children
Kenyan doctor saving children
STORY HIGHLIGHTS
Dr. Betty Gikonyo is a leading pediatric heart surgeon from Kenya
She has devoted her life to alleviating suffering of disadvantaged children
She helped establish a 102-bed state-of-the-art medical facility outside Nairobi
Editor's note: African Voices is a weekly show that highlights Africa's most engaging personalities, exploring the lives and passions of people who rarely open themselves up to the camera. Follow the team on Twitter.
Nairobi, Kenya (CNN) -- Betty Gikonyo's life changed forever at 30,000 feet.
Several years ago, the Kenyan pediatrician was flying with her three children to the United States, accompanying her husband who was pursuing a medical scholarship in Minneapolis. But just before their departure from Kenya, the family was asked to escort an 18-year-old boy flying to America for treatment on a heart condition.
The Gikonyos agreed and initially all seemed to be going well -- the plane was airborne and cruising but then, suddenly, the boy began to get sick.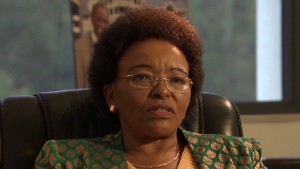 Making surgery affordable for Kenyans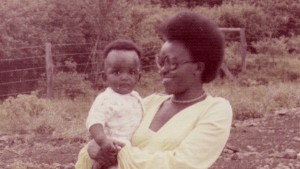 Top surgeon puts motherhood first
"He started getting difficulty in breathing," recalls Gikonyo. "He started foaming through the mouth," she continues. "We were very fortunate because we had the medication, and we found ourselves administering medicine in the air."
After a short stop in Brussels to allow the boy's condition to stabilize, the group were finally able to continue their journey -- but the experience left a lasting impression on Gikonyo, shaping her mission to provide necessary healthcare for children in need.
"[It's that] feeling that you need to do something for somebody you don't know so that they can be comfortable, so that they can enjoy life the way you do," she says.
Gikonyo has since returned to Kenya where she has become a leading pediatric cardiologist. Focused on improving access to quality healthcare, her illustrious career has seen her help establish the Heart to Heart Foundation, which raises funds for disadvantaged children to receive lifesaving surgery.
Gikonyo also began organizing medical airlifts overseas so children could receive the vital treatment. But it was in 2006 when the Kenyan doctor realized her 20-year dream of opening a state-of-the-art facility where could treat children with ailing hearts, the Karen Hospital just outside Nairobi.
Watch the video below to learn more about Gikonyo's continued mission to alleviate suffering and improve the lives of countless children.
READ THIS: Performing surgery in a blackout
READ THIS: Making movies to tell Africa's real stories
READ THIS: Tech innovator calls Africans back from diaspora

Today's five most popular stories
Part of complete coverage on
African Voices
October 13, 2014 -- Updated 1253 GMT (2053 HKT)

Through a variety of exhibitions including one signed off by the artist himself, Nigeria is presenting J.D. Okhai Ojeikere to the world one last time.
September 8, 2014 -- Updated 1322 GMT (2122 HKT)

Neurosurgeon Kachinga Sichizya talks about caring for newborns and mothers from underprivileged backgrounds.
September 17, 2014 -- Updated 1508 GMT (2308 HKT)

Mulatu Astake may be the father of a musical genre: Ethio-jazz. But when he talks about the art form, he tends to focus on its scientific merits.
October 24, 2014 -- Updated 1212 GMT (2012 HKT)

U.S. response to Ebola is key for setting global example, writes global health advocate Idris Ayodeji Bello.
October 21, 2014 -- Updated 1222 GMT (2022 HKT)

One of the most debilitating medical conditions in sub-Saharan Africa isn't fatal. In fact, it's easily curable.
September 2, 2014 -- Updated 0953 GMT (1753 HKT)

Kenyan funny man Daniel "Churchill" Ndambuki chooses five emerging comics from the continent to keep an eye on -- they are going to be big!
July 16, 2014 -- Updated 1044 GMT (1844 HKT)

African contemporary art is thriving, says author Chibundu Onuzo.
November 3, 2014 -- Updated 1355 GMT (2155 HKT)

Amos Wekesa has seen a lot of changes in his country. Today, the self-made millionaire oversees Great Lakes Safaris, one of the largest tour operators in Uganda.
September 15, 2014 -- Updated 1010 GMT (1810 HKT)

Photographer Ernest Cole made it his life mission to capture the injustice of apartheid in South Africa.
September 23, 2014 -- Updated 0936 GMT (1736 HKT)

In the largely male-dominated world of the motorsport, South African superbike racer Janine Davies is an anomaly.
November 25, 2014 -- Updated 1848 GMT (0248 HKT)

For anyone that needs convincing that African art is the next big thing, they need look no further than 1:54, the London-based contemporary African art fair.
August 5, 2014 -- Updated 1557 GMT (2357 HKT)

A growing list of popular African authors have been steadily picking up steam --and fans -- across the globe over the last several years.
August 29, 2014 -- Updated 1835 GMT (0235 HKT)

Artist Hendrik Gericke puts a spotlight on iconic musical legends from South Africa in these incredible monochrome illustrations.

Each week African Voices brings you inspiring and compelling profiles of Africans across the continent and around the world.