Five things you didn't know about YouTube's new boss, Susan Wojcicki
February 17, 2014 -- Updated 1138 GMT (1938 HKT)
STORY HIGHLIGHTS
Meet Susan Wojcicki: the new head of YouTube
Rented her garage to Google founders back in 1998
Helped start Google Images and Google Books
Mother-of-four makes sure she spends every evening with family
Editor's note: Leading Women connects you to extraordinary women of our time -- remarkable professionals who have made it to the top in all areas of business, the arts, sport, culture, science and more.
(CNN) -- YouTube has a new boss and she has a "healthy disregard for the impossible" -- according to Google CEO Larry Page.
In that case, 45-year-old Susan Wojcicki has quite the job ahead of her. Not least of which, trying to work out how the video-sharing giant should display advertising on its website -- and get online viewers to watch it.
Before she was head of YouTube, Wojcicki was senior vice president of advertising and commerce at Google -- the company, which instead of trying to compete with the popular video-sharing website, decided to buy it for $1.65 billion in 2006.
Ok, so apart from disregarding impossible things, what do we know about the highest-ranking woman at Google? Tip: there's your first clue.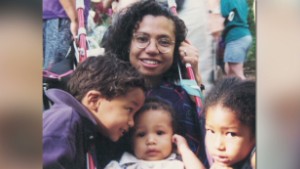 Motherhood revived her Wall St. career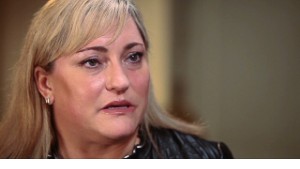 Intel President wants more women in tech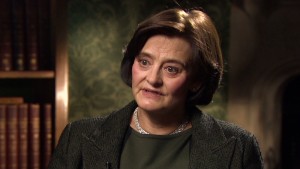 Why Cherie Blair refused to adjourn her career
Google started in her garage. Cast your mind back to 1998. Steve Jobs had just introduced the world's first iMac, the internet still had a dial-up tone, and a couple of computer-savvy Stanford University students were setting up a search engine in Wojcicki's Californian garage. Those students were Sergey Brin and Larry Page, and their search engine would eventually become the multi-billion dollar global technology company we know today: Google.
She's part of the Google dynasty. Since she first rented her garage to Brin and Page to help pay her mortgage 16 years ago, Wojcicki has been deeply rooted in the Google Dynasty -- yep, such a thing exists. She was the 16th person they hired and is married to fellow Google executive Dennis Troper. Her younger sister Anne married Google co-founder Sergey Brin, and her teacher and journalist mother Esther has consulted the company on education issues.
She was four months pregnant when she joined Google. Wojcicki's friends told her she was crazy when she left her job at Intel to join the start-up company while pregnant with her first child. Today, Wojcicki says it was one of the best decisions of her life. Family remains incredibly important to the mother-of-four, who always tries to be home in time for dinner and tells colleagues not to contact her between 6pm and 9pm when she's with her children.
As a kid she wanted to be an artist. "In some ways I think that's what actually led me to technology," Wojcicki told Makers.com. "I thought: 'This is like a new way of making things.'" One of three sisters, her father is Stanford University physics professor, Stanley Wojcicki, and her mother is journalist and educator, Esther Wojcicki. Susan is also a huge supporter of girls in technology -- you can read her open letter on the subject here.
She's behind Google Images and Google Books. When Wojcicki joined Google in 1999, she became the company's first marketing manager, later leading the initial development of high-profile projects like Google Images and Google books. As senior vice president of advertising and commerce, she was responsible for the company's advertising products -- accounting for 87% of its revenues in 2012. And when Google bought YouTube eight years ago, she was right behind it -- which seems all the more fitting, considering her new position.

September 19, 2014 -- Updated 1533 GMT (2333 HKT)

These 12 fashion experts have millions of followers, but who is the most social woman in fashion?
September 3, 2014 -- Updated 1014 GMT (1814 HKT)

Mindy Grossman has been the driving force behind making the Home Shopping Network both hip and profitable, but she still makes time for herself.
August 27, 2014 -- Updated 1318 GMT (2118 HKT)

Nelly Ben Hayoun is on a mission to convince the world to take threats such as asteroid strikes more seriously.
August 25, 2014 -- Updated 0233 GMT (1033 HKT)

Shenan Chuang turned Ogilvy China into the world's third biggest ad agency, CNN's Kristie Lu Stout asks how she did it.
August 18, 2014 -- Updated 1045 GMT (1845 HKT)

Imagine a gadget that knows your mind better than you do.
August 5, 2014 -- Updated 1321 GMT (2121 HKT)

When your grandmother is one of the most famous cosmetics moguls in history, it might put a little pressure on you to succeed.
July 15, 2014 -- Updated 2041 GMT (0441 HKT)

When Bobbi Brown set out to create her eponymous makeup line in 1991, she had one thing to her mind -- to make a lipstick that looked like lips.
July 15, 2014 -- Updated 0914 GMT (1714 HKT)

The Cornell educated executive, who is hotly tipped as the successor to magnate Steve Wynn, is about to unveil the latest Wynn Palace in Macau.
July 3, 2014 -- Updated 1154 GMT (1954 HKT)

From Coco Chanel to DVF, CNN takes a look at celebrated fashion designers and the iconic pieces which launched their careers.
June 17, 2014 -- Updated 1349 GMT (2149 HKT)

CNN meets Serbian-born New-York based performance artist Marina Abramovic, as she embarks on the most controversial show of her career.
June 10, 2014 -- Updated 1506 GMT (2306 HKT)

She turned her bohemian beach style and love of ballet shoes into a billion-dollar brand. This week on Leading Women, fashion designer Tory Burch reveals her ultimate style guru.
April 18, 2014 -- Updated 1623 GMT (0023 HKT)

Meet Mo Abudu, the talk show host portraying a very different Africa. As a glamorous presenter, she also heads up Ebony Life TV network, based in Nigeria.

Today's five most popular stories