China media brands Philippine president 'ignorant and amateurish' after Hitler gibe
February 6, 2014 -- Updated 0903 GMT (1703 HKT)
STORY HIGHLIGHTS
State media calls the Philippine president "ignorant" and "amateurish"
Benigno Aquino compared Beijing's pursuit of disputed territory with the rise of Nazi Germany
Comments echo a similar historical parallel made by Japan's leader
China says it has chosen a path of peaceful development
Hong Kong (CNN) -- Chinese state media has called the Philippine president "ignorant" and "amateurish" after he compared Beijing's pursuit of disputed territory in the South China Sea with the rise of Nazi Germany.
A scathing commentary released by news agency Xinhua Wednesday said Benigno Aquino "had never been a great candidate for a wise statesman in the region."
The comments came after Aquino called for the world to do more to support the Philippines in resisting China's claims, drawing a comparison to the West's failure to support Czechoslovakia against Hitler's demands for Czech lands in 1938.
"At what point do you say 'Enough is enough?' Well the world has to say it -- remember that Sudentenland was given in an attempt to appease Hitler to prevent World War II," Benigno told the New York Times in an interview.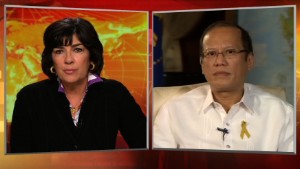 President Aquino: Local response failed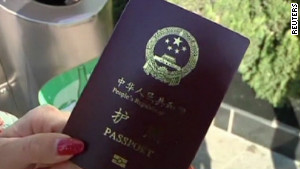 China's new passport angers neighbors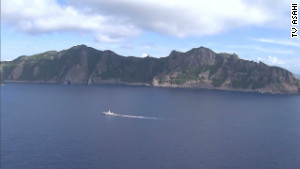 Japan scrambles fighter jets
In the riposte, Xinhua said the "senseless attack" exposed "his true color as an amateurish politician who was ignorant of both history and reality."
It's not the first time that an Asian leader has invoked the build-up to a world war to depict tensions over territorial claims in the region.
At the World Economic Forum in Davos last month, Japanese Prime Minister Shinzo Abe raised eyebrows when he drew a parallel between the current state of relations between Japan and China and that of Britain and Germany before the start of World War I a century ago.
MORE: China and Japan deploy Harry Potter villain in latest spat
Xinhua said that despite the "lame comparisons" made by Japan and the Philippines, China had chosen a path of peaceful development and its territorial claims in the South China Sea have a "sound historical foundation."
The maritime area is home to messy mix of rival claims, with China, Brunei, Malaysia, the Philippines, Taiwan and Vietnam disputing sovereignty of island chains and nearby waters.
The Philippines and China both say that Scarborough Shoal, about 200 kilometers west of the Philippines mainland, is "an integral part" of their territory.
China, Japan and South Korea also dispute sovereignty of uninhabited islands in the East China Sea.
The areas in dispute include fertile fishing grounds and potentially rich reserves of undersea natural resources.
MORE: Asia's disputed islands: Who claims what?

Today's five most popular stories
Part of complete coverage on
Asia's disputed islands

At first sight it looks like a scene from a post-apocalyptic movie. Journalist Tomas Etzler travels to one of the most remote locations in the South China Sea -- the front line of a dispute between the Philippines and China.
November 29, 2013 -- Updated 0521 GMT (1321 HKT)

President Xi Jinping has reshaped China's foreign policy by recalibrating its stresses on sovereignty and stability, writes Shen Dingli.
November 27, 2013 -- Updated 0412 GMT (1212 HKT)

Two U.S. military aircraft flew into China's new air defense zone, an action that could inflame power tensions, a U.S. official said.
November 27, 2013 -- Updated 0715 GMT (1515 HKT)

Tensions magnified among the world's top three economies over China's controversial new air defense zone.

CNN looks at the main flashpoints as tension simmers between rival countries over a series of scattered and relatively barren islands.
November 27, 2013 -- Updated 0024 GMT (0824 HKT)

CNN's David McKenzie reports from Beijing on why the Chinese claim sovereignty over an area in the East China Sea.
November 1, 2013 -- Updated 0042 GMT (0842 HKT)

Surprise, surprise, Japan and China are still not getting along, writes Jeff Kingston of Temple University in Japan.
October 25, 2013 -- Updated 0935 GMT (1735 HKT)

Japan is using YouTube to bolster assertions of ownership over islands also claimed by neighboring China and South Korea.
August 6, 2013 -- Updated 0100 GMT (0900 HKT)

Players join the ranks of the country's military to take on the enemy in China's first online game co-developed by the People's Liberation Army.
April 24, 2013 -- Updated 1016 GMT (1816 HKT)

The fragile relationship between China and Japan came under fresh strain as ships from both sides crowded around the disputed islands.
April 8, 2013 -- Updated 1753 GMT (0153 HKT)

Sightseeing cruises soon to set sail to China's newest city, Sansha, located on a disputed island in the South China Sea, a Chinese official said.

America's power and purpose are in jeopardy if the world's three largest economies cannot step back from the brink, writes Patrick Cronin.
November 15, 2012 -- Updated 0854 GMT (1654 HKT)

China uses perceived provocations as a chance to change the status-quo in its favor, writes Stephanie Kleine-Ahlbrandt.