The 'Jimmy Choos' of horseshoes
November 22, 2013 -- Updated 1137 GMT (1937 HKT)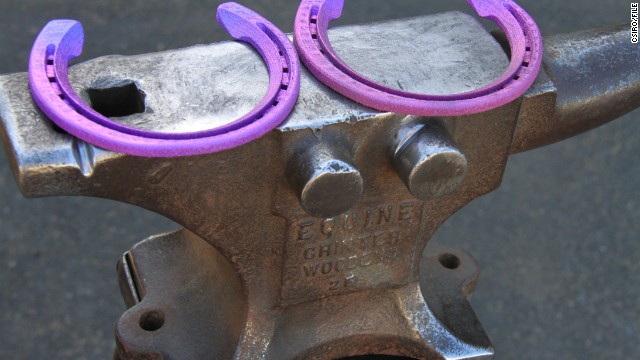 Australia's CSIRO Titanium Technologies says it has come up with a titanium horseshoe that is lighter than the traditional cast aluminum version.
The company says the shoes can be up to 100 grams lighter than ones currently used. It might not sound like much but shaving that weight off could help horses run faster.
In this photo taken last year, a farrier fits a traditional aluminum horseshoe ahead of a race in India.
"It's like Jimmy Choo -- for horses," CSIRO says of its product. Whereas shoes made by the Malaysian-born designer can cost more than $3,200, CSIRO's set of four for horses runs at about $560.
Manolo Blahnik is another famous designer. His shoes, some of which are seen here, can also run into the thousands of dollars -- although they would be pretty hard to race in.
The future of horseshoes?
The future of horseshoes?
The traditional model
The 'Jimmy Choos' of horseshoes?
No racing with those heels
STORY HIGHLIGHTS
An Australian company says it can manufacture a horseshoe made of titanium
Weighing less than traditional aluminum horseshoes, horses can potentially run faster
Advances in 3-D scanning helped to deliver the final product, the firm says
A set of four shoes costs about $560 and one version was made in purple
(CNN) -- They are being billed as the Jimmy Choos of horseshoes but it's more than just the design that will appeal to jockeys and trainers.
Australian company CSIRO Titanium Technologies claims to have built a lighter horseshoe by using titanium rather than the traditional cast aluminum.
It says the shoe can be up to 100 grams lighter, which could mean that horses run faster in races.
Now, 100 grams might not sound like much but as Clive Woodward -- given a knighthood after coaching England to glory at the 2003 rugby world cup -- says, such small margins can make the biggest of difference.
Read: 'Ultimate race horse' up for sale
And whereas a pair of shoes made by Jimmy Choo can fetch more than $3,200, a set of four titanium horseshoes costs a mere $560.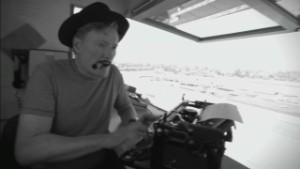 Conan brings humor to horse race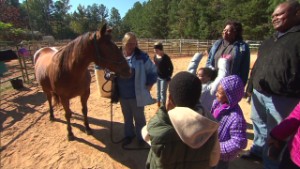 Horses4Heroes supports heroes & families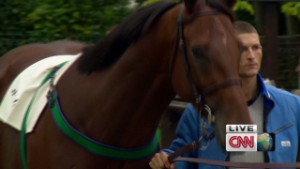 European horses winning in Australia
"We are aiming to build confidence with the horse and the racing team," John Barnes, a titanium expert with CSIRO Titanium Technologies, told CNN in an email. "We still believe we can take more weight out."
In producing the titanium model, scientists scanned a horse's hooves using a hand-held device before formulating the design with software, CSIRO said in a news release with a headline referring to the famous Malaysian-born designer.
"Four of the customized kicks were printed within only a few hours!" according to CSIRO.
"It was a team decision when we were trying get people to understand the potential of additive manufacturing and how you don't have to be an expert designer," said Barnes.
"Advances in 3-D scanning provide an easy, affordable way to get a customized object and still have ultimate design flexibility.
"There are so many ways we can use 3-D titanium printing."
Read: The horse that upstaged Kylie
Richard Perham, a senior jockey coach at the British Racing School in Newmarket, England, said the new technology has potential.
"My job as a jockey coach is to get the riders to understand more about making finer points count," Perham, a flat jockey for 16 years prior to retiring, told CNN. "So if you add all those little points up and all those little 100 grams up, then I think there would be an advantage.
"Every bit helps."

Today's five most popular stories
October 30, 2014 -- Updated 1237 GMT (2037 HKT)

He's won six Olympic medals on two legs, but Bode Miller's future will ride on four -- can he replicate his skiing success in the "Sport of Kings"?
October 23, 2014 -- Updated 1247 GMT (2047 HKT)

As a jockey, Philip Blacker lived for the thrills and spills of horse racing. As a sculptor, his work captures the horror of World War I.
October 14, 2014 -- Updated 1512 GMT (2312 HKT)

Ever thought zebras couldn't be tamed? Think again. Gary Witheford has a remarkable way with wild animals -- which he proved after a pub boast.
October 9, 2014 -- Updated 1435 GMT (2235 HKT)

The internet went wild for so-called "horse yoga" -- but there was something deeper going on that reconnects humans with the animal world.
September 1, 2014 -- Updated 1323 GMT (2123 HKT)

The going is always soft and the only permanent building is a toilet block. It's the antithesis to the pomp of Royal Ascot ... welcome to Irish beach racing.
August 13, 2014 -- Updated 1107 GMT (1907 HKT)

Each August, over a thousand tents and hundreds of horses converge on Little Big Horn River in Montana for the Crow Fair and Rodeo.
August 1, 2014 -- Updated 0957 GMT (1757 HKT)

Show me the money! Hollywood star Tom Cruise was a big hit when he visited the Glorious Goodwood festival.
July 21, 2014 -- Updated 1241 GMT (2041 HKT)

Little-known outside the tribes of the Rocky Mountains in the American northwest, Indian Relay is a "magical" horse-racing relay.
July 8, 2014 -- Updated 1325 GMT (2125 HKT)

Now in his 50s, one of the world's most successful jockeys explains why he gave up acting to return to the sport that nearly crippled him.

Winning Post's Francesca Cumani is impressed by the all-round multitasking skills of Ireland's champion trainer Aidan O'Brien.
June 7, 2014 -- Updated 0853 GMT (1653 HKT)

More people have walked on the moon than have won the fabled Triple Crown of U.S. horse racing. California Chrome is seeking to square that score.
June 5, 2014 -- Updated 1137 GMT (1937 HKT)

A long history of controversy made him the "enfant terrible" of horse racing, but veteran jockey Kieren Fallon is looking for redemption.