STORY HIGHLIGHTS
Bayern Munich cruises to victory over Manchester City
Manchester United held in Ukraine by Shakhtar Donetsk
Real Madrid and Paris Saint-Germain both triumph
Juventus held at home by Galatasaray
(CNN) -- Arjen Robben said it all -- "We didn't expect an easy game like that."
Robben could have been forgiven for expecting more of a challenge from one of the most expensively assembled teams in European football.
But the Dutchman will not lose too much sleep over the way Manchester City capitulated against a Bayern Munich which simply oozed class.
Bayern, which won the European Champions League last year, claimed a 3-1 win -- a result which flattered City for the most part.
Easy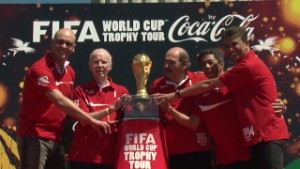 The business behind the World Cup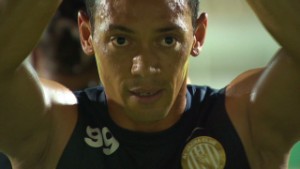 Qatar 2022: Too hot for football?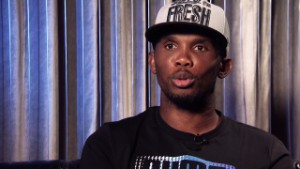 Eto'o: Money doesn't motivate me
"The first 70 minutes we played some terrific football," Robben told Sky Sports.
"We were so dominant against a big team in Europe. We didn't expect an easy game like that.
"It is a compliment to our team but we expected more from City. We didn't give them any space, we pressed them right up to the goalkeeper and they just kicked it away. Sometimes they gave us too much space and we used space well."
City's disastrous flirtation with the Champions League was supposed to end with the arrival of new manager Manuel Pellegrini.
It has failed to make it past the group stage in its two previous attempts and it faces a challenge once more.
Make no mistake about it -- if this was a boxing contest then the referee would have brought this bout to a halt at halftime.
Bayern, which is highly fancied to successfully defend its title this year, produced a level of performance which City could only dream of.
From the moment Franck Ribery's drive somehow flew through the grasp of City's goalkeeper Joe Hart, Bayern was rampant.
City, which was beaten by Aston Villa in the Premier League at the weekend, looked off the pace and unable to keep up with their opponent.
That Bayern managed to score just once in the opening 45 minutes was the only surprise -- but it soon made sure of victory with the help of some inept City defending.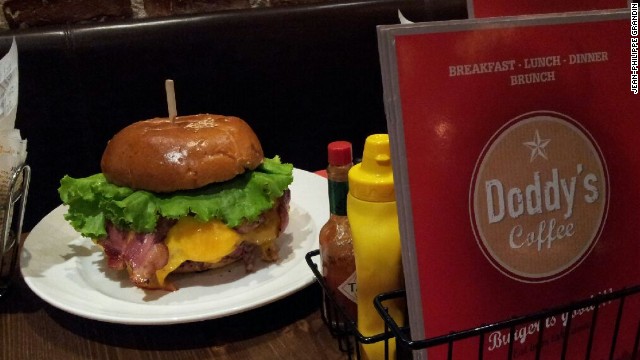 Behold the "Zlatan burger", a mountain of meat dedicated to Paris Saint-Germain's star striker Zlatan Ibrahimovic. The $41 monster is the brainchild of French cafe manager Jean-Philippe Grandin.
The mercurial striker arrived at the Parc des Princes in 2012. His career has seen him play for some of Europe's biggest clubs, including Ajax, Inter Milan and Barcelona, winning eight league titles in four different countries.
PSG fanatic Grandin wanted a burger worthy of his team's towering forward. It weighs over one kilogram, including a 600 gram burger, three different types of cheese and a custom-made bun.
Ibrahimovic's first season in Paris ended in glory. The Swede scored 30 league goals as PSG stormed to the French First Division title.
As this picture shows "Le Zlatan" towers over other burgers on the menu at Doddy's Cafe. "We have a lot of homemade burgers on the menu, I wanted to invent an extraordinary burger," declared Grandin.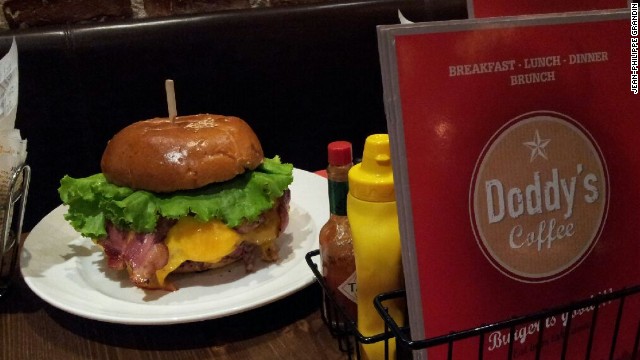 The Zlatan Ibrahimovic burger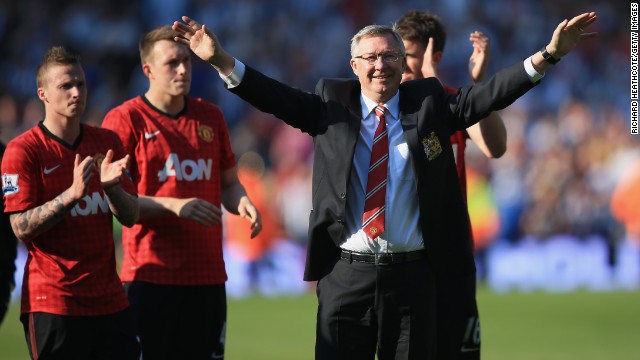 Former Manchester United manager Sir Alex Ferguson was the focus of a 2012 Harvard Business School study on leadership. According to author and management consultant, Mike Carson, those in business can learn much from analyzing the work of successful football coaches like Ferguson.
High profile managers like Jose Mourinho (pictured) are adept at managing a complex array of stakeholders and their demands, Carson said, a skill that will be familiar to many CEOs and senior executives.
A fair comparison between the business and football worlds would be former Barcelona coach Pep Guardiola and Steve Jobs, the late Apple CEO, Carson said. Both lived their vision (in Jobs' case innovative product design and in Guardiola's a style of play) dragging their respective institutions along with them.
Borussia Dortmund's charismatic coach, Jurgen Klopp, is renowned for his energetic touchline persona. According to the dean of Edinburgh University's business school, Professor Ian Clarke, senior business figures could learn from the passion displayed by the likes of Klopp.
The best managers are always looking to learn more, Carson believes. New Manchester United manager, David Moyes, is highly regarded for his desire to soak up new ideas and implement innovative coaching methods.
Former Celtic and Tottenham player, Ramon Vega (left), is one of the few individuals to have operated at the sharp end of both football and business. The ex-Switzerland international captain believes he learned much during his sporting career that prepared him for running his own asset management firm.
Communication is 80% to 90% of management, according to Ramon Vega. Here, England coach Roy Hodgson gets his message across to his players.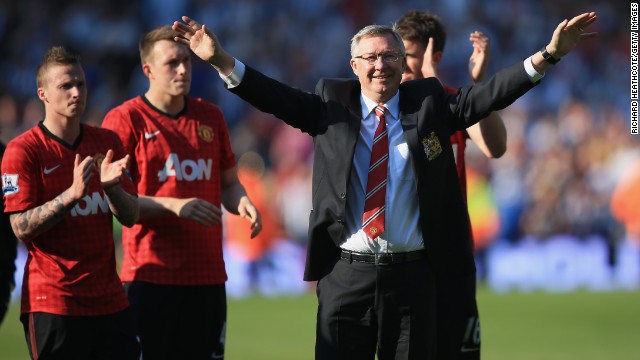 What can football managers teach you about leadership?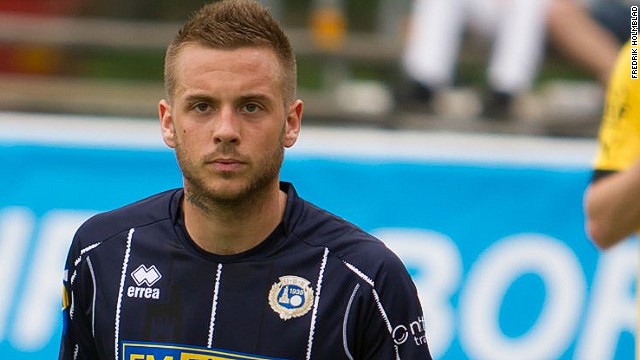 In 2011, Anton Hysen became only the second active footballer to come out as being gay -- more than 20 years after Justin Fashanu did so. While Fashanu was a high-profile star in England, Hysen plays in Sweden's lower leagues.
Hysen supported a campaign asking players to wear rainbow-colored laces to promote awareness of homophobia in football. However, Fulham's David Stockdale (pictured) was one of the few players at British clubs who took up the invitation.
Former United States and Leeds United striker Robbie Rogers used his website to announce he was gay earlier in 2013 -- but then promptly retired from football at the tender age of 25. However, just months later he returned to the game with Major League Soccer team Los Angeles Galaxy.
England international striker Fashanu, the country's first £1 million black footballer, could not live with the scars of his revelation. He committed suicide in 1998.
Former NBA player John Amaechi, who was raised in Britain, broke barriers as the first professional basketballer to announce he was gay in 2007. He made the revelations in his autobiography after retiring from the game.
Jason Collins of the Washington Wizards became the first active NBA player to announce that he is gay on April 29, 2013. The 34-year-old was made a free agent in July but said he wanted to continue playing.
Sport's biggest lesbian star is 18-time grand slam tennis champion Martina Navratilova, who announced she was gay shortly after gaining U.S. citizenship in 1981. Her revelation came relatively early in her career and she went on to win many more titles.
American four-time Olympic gold medallist Greg Louganis came out as gay when he was diagnosed with HIV in 1988. He told CNN's Piers Morgan in 2012 he believes in "equal rights for everybody."
Former Wales rugby union captain Gareth Thomas described the conflict between his sport and his sexuality when he came out in 2009, telling the Daily Mail newspaper: "It is barbaric. I could never have come out without first establishing myself and earning respect as a player."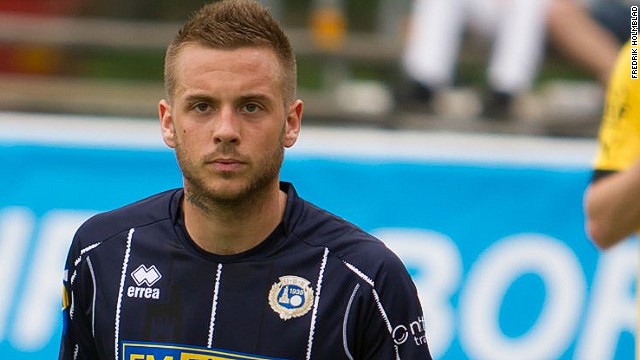 Gay sports stars
Gael Clichy was the guilty party on this occasion, failing to track the run of Thomas Muller, who was afforded the freedom of the penalty area before firing past the stranded Hart.
City was stunned and Robben added a third just four minutes later after unleashing a rasping effort which beat Hart at the near post.
To its credit, Pellegrini's team did offer a response with substitute Alvaro Negredo curling home a delightful effort with 11 minutes of the contest remaining.
City sensed an unlikely comeback with four minutes to go when Jerome Boateng was shown a straight red card after taking out former teammate Yaya Toure.
Champions
David Silva curled the free kick against the crossbar but Bayern negotiated the final few minutes to record an emphatic victory.
"We knew they were a really good team and they showed that. That is why they are champions," City defender Micah Ricahrds told Sky Sports.
"They didn't play with a striker and there was so much movement. It felt like they had an extra man and I wish them all the best.
"Hopefully we can now improve. We tried, there were some tired legs out there but we can do better than that."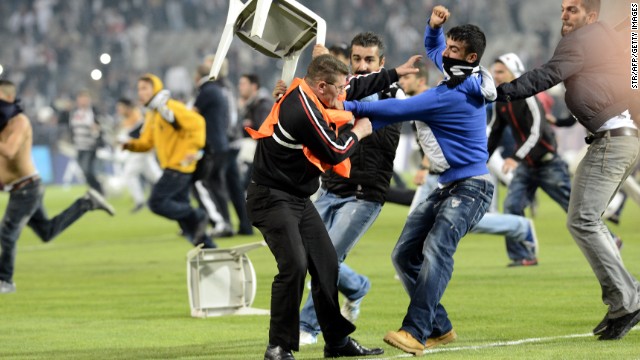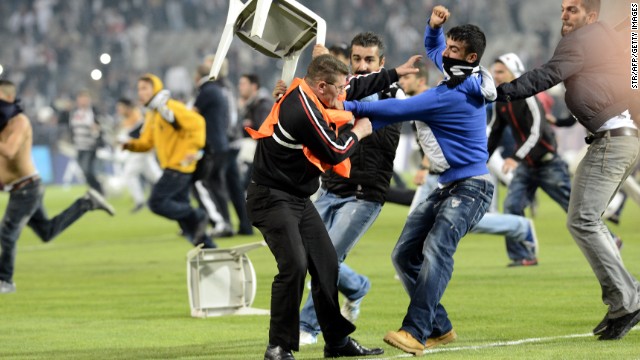 Istanbul derby ends in violence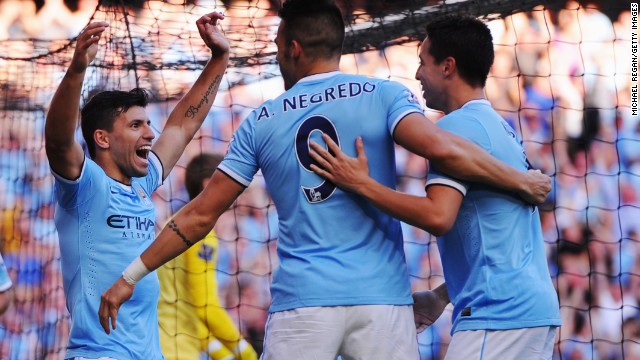 Sergio Aguero (left) celebrates with Alvaro Negredo (center) and Samir Nasri after scoring Manchester City's third goal against Manchester United and his second of the match.
Nasri was criticized for his performance during City's 3-2 defeat in last season's home derby, but he played a key role in Sunday's 4-1 win. The France midfielder celebrates after scoring City's fourth goal.
Aguero gave City the lead in the 16th minute with an exquisite volley.
Yaya Toure (right) scored the crucial second goal in time added on to the first half, diverting Negredo's header into the net.
With Robin van Persie ruled out by injury before the match, Wayne Rooney was given even more reponsibility for United's attacking fortunes. He was frustrated for much of the match, earning a booking for a tussle with City captain Vincent Kompany, but struck a fine consolation free-kick in the closing minutes.
City boss Manuel Pellegrini came out on top in the battle of the Manchester derby debutants, as United manager David Moyes tasted defeat.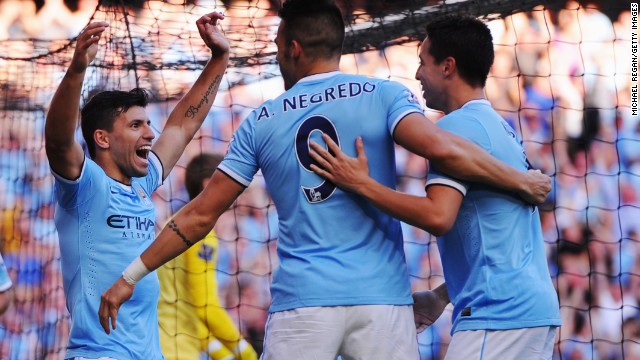 Derby joy for Manchester City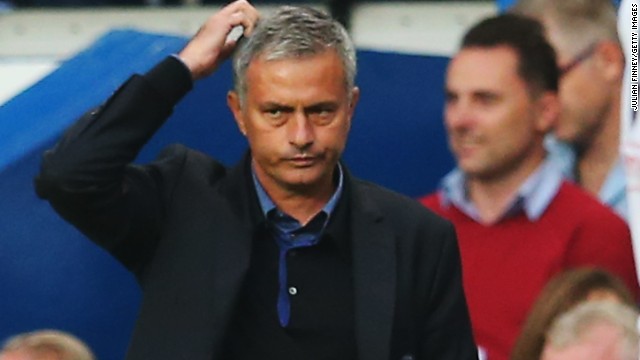 Jose Mourinho is still getting to grips with his team's playing style following his return to Chelsea, where he won two English Premier League titles at the start of his 2004-07 tenure.
Mourinho has made it clear that Oscar is his preferred choice to play behind the main striker, and the Brazilian paid back that confidence with the opening goal against Fulham.
John Obi Mikel capped his return to the starting lineup with the second goal -- his first in the league for the club since signing in 2006 -- as Chelsea battled to a 2-0 home win.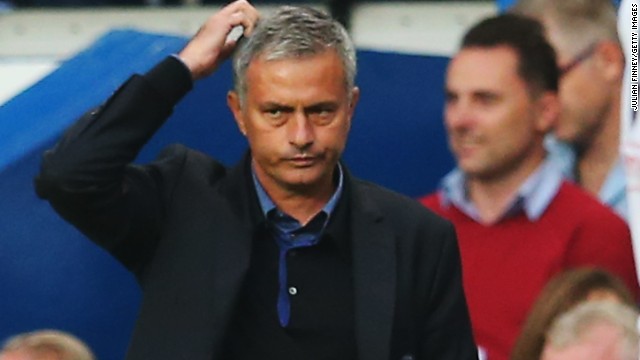 Win relieves pressure on Mourinho
In the group's other game, CSKA Moscow overcame Viktoria Plzen 3-2 to move level on points with City.
United
Manchester United was forced to settle for a point in Ukraine after it squandered the advantage to finish 1-1 at Shakhtar Donetsk.
Danny Welbeck gave United a first half lead but the home side equalized through Taison with 14 minutes remaining.
Ryan Giggs made his 145th Champions League appearance to set a new competition record but he failed to find a way to inspire United to victory.
"The team stood up well tonight," United boss David Moyes told Sky Sports.
"We got a good goal early doors. It looked like we would have stopped them from scoring until the goal.
"We said at half time we had to keep the ball better. I'm disappointed we didn't pass it better. If we got the second goal from Robin [Van Persie] we would have seen it out."
Welbeck
United has suffered its worst start to a Premier League season in 24 years and was beaten at home by West Bromwich Albion last weekend.
But goalscorer Welbeck was encouraged by his side's latest display.
"In the end it was a decent result," he said.
"We got the goal early. They then got a goal and that's the disappointing part. I don't think many teams come here and get three points -- we would have liked to have got three points."
Elsewhere, Bayer Leverkusen secured a 2-1 home win over Real Sociedad thanks to a last minute strike from Jens Hegeler.
Simon Rolfes had given the German side the lead on the stroke of halftime before Carlos Vela equalized for Sociedad.
Real
Cristiano Ronaldo scored twice as Real Madrid eased to a 4-0 win over FC Copenhagen to make it two wins out of two.
Angel Di Maria also netted twice as Real moved four points clear at the top of Group B.
That's because Juventus was held to a 2-2 draw by Galatasaray in Turin.
The home side had looked set for victory after goals from Arturo Vidal and Fabio Quagliarella had canceled out Didier Drogba's opener.
But Roberto Mancini's side claimed a dramatic equalizer late on when Umut Bulhut fired home.
Ibrahimovic
Zlatan Ibrahimovic scored twice and Marquinhos grabbed the other as Paris Saint-Germain thrashed Benfica 3-0.
The French side have won both of its opening two group games and sits three points clear of Olympiakos in second, which won 3-0 at Anderlecht.
The night belonged to Olympiakos star Kostas Mitroglou who became the first Greek to score a hat-trick in the Champions League.