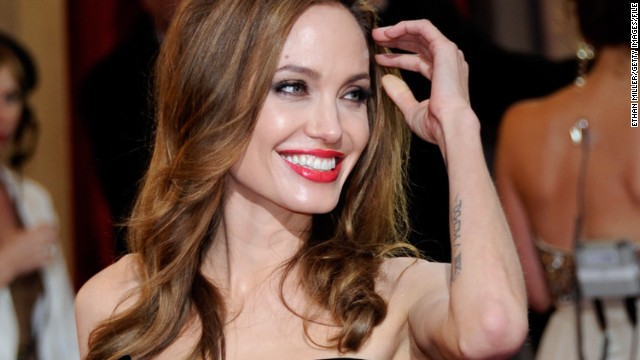 Angelina Jolie, pictured here at the 84th Academy Awards, is one of the most celebrated Hollywood actors of all time. Not content with conquering the big screen, her work in recent years with the United Nations has elevated her into a global role model.
The actor seamlessly juggles motherhood and her role as a highly-acclaimed Hollywood superstar. With her partner, actor Brad Pitt, she takes care of six children while flying around the globe, making films and continuing her humanitarian efforts.
Here the proud mother holds daughter Zahara as partner Brad Pitt carries son Maddox during a stroll on the seafront promenade at the historic Gateway of India outside their hotel in Mumbai on November 12, 2006.
Jolie has undertaken over 40 trips to conflict zones around the world, and last April she was named UN Special Envoy for refugees. She is pictured here attending the annual meeting of the UNHCR's governing Executive Committee on October 4, 2011 in Geneva, Switzerland.
UNHCR
, she has donated $5 million to their causes since 2001. In addition to the numerous visits to refugee camps, like the Shousha camp in Tunisia (pictured), the humanitarian has also launched several organizations which provide aid in education and healthcare for refugees.
According to
UNHCR Special Envoy Angelina Jolie meets with refugees at the Zaatari refugee camp on December 6, 2012 outside of Mafraq, Jordan. Jolie said, on her second visit to the region in three months, civilians inside the country are being targeted.
In 2000, Jolie won the best supporting actress Oscar for her role in "Girl, Interrupted."
Jolie's career has gone from actress to producer to director. Her first film "In the Land of Blood and Honey" highlighted the horrors women faced during the Bosnian War. She was supported at the film's premiere in Paris (pictured) by partner, Brad Pitt.
Jolie has become an influential diplomatic personality, meeting with world leaders through her work with the UN. British Foreign Secretary William Hague (L) listens as Jolie speaks on the issue of sexual violence against women during a G8 Foreign Ministers meeting in London on April 11, 2013.
Reasons to love Angelina Jolie
Family priorities
Family priorities
Impressive humanitarian work
Not just an observer
Jolie's efforts with the UNHCR
Hollywood's leading lady
Behind the camera
Influential diplomatic personality
STORY HIGHLIGHTS
Angelina Jolie has demonstrated courage going public about her mastectomy
The actress chose to undergo preventative surgery
In recent years she has become increasingly well known for her humanitarian work
Leading Women connects you to extraordinary women of our time -- remarkable professionals who have made it to the top in all areas of business, the arts, sport, culture, science and more.
(CNN) -- After Angelina Jolie made the surprise announcement on Tuesday of having undergone a preventative double mastectomy, the world stood in awe of her brave move and willingness to share her story. Now hailed an inspiration to other women, CNN examines what makes us love the Oscar-winning actress turned humanitarian.
1. Demonstrating courage
Angelina Jolie has never been afraid to express herself, emotionally or artistically. Her decision to publicly announce her preventative surgery so other women could benefit from her experience shows bravery and an overwhelming desire to help others.
Read: Jolie undergoes double mastectomy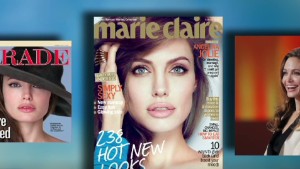 Angelina Jolie reveals double mastectomy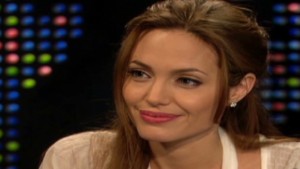 CNN archives: Jolie on her mom's cancer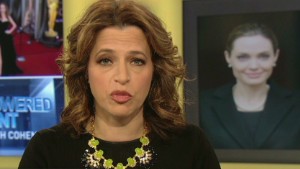 Explaining Jolie's cancer gene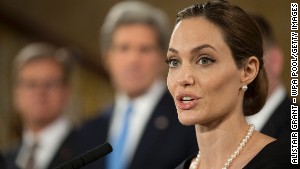 Jolie: 'I've decided to be proactive'
She has gone against her own public image and challenged the perception of a woman's identity by choosing to speak up about her operation. Even more powerful, her global reach may influence millions of women to proactively look after themselves.
2. Humanitarian efforts
It has become Jolie's mission to provide a voice for people whose lives have been ravaged by war and natural disasters.
In short, she has turned her celebrity status into a force for good. She has personally donated more than $5 million to the UNHCR since 2001. In addition to her appointment as UN Special Envoy to Refugees, the actress has set up the Maddox Jolie-Pitt Foundation dedicated to conservation, education and healthcare in Cambodia.
Read: Hollywood reacts to Jolie surgery
3. Transcending stereotypes
Jolie refuses to fit a certain mold and proves that women can be daring and independent, and at the same time caring and altruistic. She is a loving mother of six campaigning tirelessly for women and children across the globe, but she is also an Oscar-winning Hollywood actress.
The actress has redefined what it means to be a humanitarian.
4. Cinematic talent
From her award-winning portrayal of a mentally unstable woman in "Girl, Interrupted" to starring in the "Lara Croft" series, Jolie has steered clear of typecasting and has not shied away from theatrical risk.
In the last decade, she has steered her career in a serious and meaningful direction, starring in films such as "Changeling," as a distraught mother looking for her son, and "A Mighty Heart," playing the role of Mariane Pearl, wife of U.S. journalist Daniel Pearl who was, in 2002, abducted and killed in Pakistan. In 2011, she made her directorial debut with "In the Land of Blood and Honey," a film about the Bosnian War.
5. From celebrity to icon
Jolie has emerged as a woman who is not afraid to make mistakes. She has made the ultimate transition -- from Hollywood starlet to global ambassador and in turn, has become an icon of female empowerment, strength and independence along the way.