Quasar -- galactic beauty, deadly beast -- discovered 50 years ago
March 16, 2013 -- Updated 1418 GMT (2218 HKT)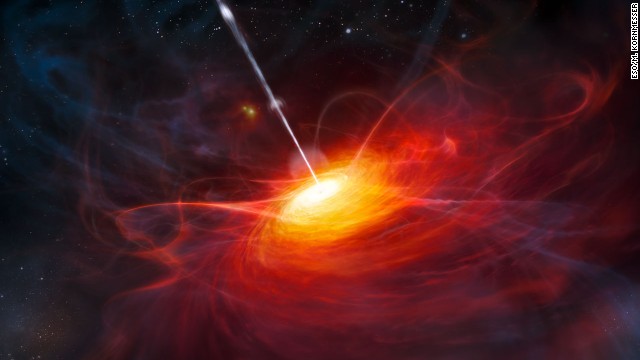 Some of the most breathtaking images in the night sky come from quasars. This artist's rendering displays the quasar's luminance, which is brighter than a billion suns. The beam is matter being shot into space.
Quasars get their energy from the massive amounts of matter being crushed by the black hole in their center.
An image of a quasar is seen through a telescope.
This Hubble Telescope image of a quasar shows the phenomenon as an infrared and monochrome image.
Maarten Schmidt, pictured in the 1960s, discovered quasars and revealed the discovery to the public in 1963.
The Palomar Observatory in Southern California is the site of the telescope Schmidt used for his work.
At 84, Maarten Schmidt he still gazes out many billions of light years into the universe to find new quasars.
Quasars light up the sky
Quasars light up the sky
Quasars light up the sky
Quasars light up the sky
Finding quasars
Finding quasars
Finding quasars