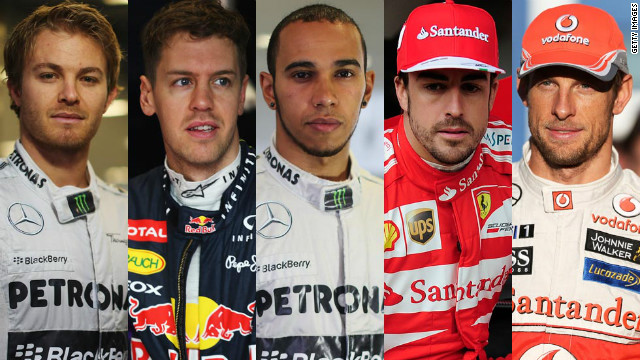 After 15 years with McLaren, Lewis Hamilton has flown the nest and landed in the Mercedes garage. The 2008 world champion is being tipped for success in 2013, with his new teammate Nico Rosberg showing in preseason that the new Mercedes is capable of topping the timesheets.
But if Hamilton is to win a second drivers' championship, he will have to overcome triple world champion Sebastian Vettel. The German has taken the title in each of the last three years, with his Red Bull team also leaving other manufacturers trailing in their wake.
The title race will not be as simple as Vettel vs. Hamilton. A fired-up Fernando Alonso missed out on the 2012 crown by just three points, and the double world champion will be looking to challenge at the front of the grid given the improvements in his Ferrari following last season's design problems.
Five rookies will be on the grid at the Australian Grand Prix, including Valtteri Bottas (pictured) who will be behind the wheel for Williams. Caterham drafted in Giedo van der Garde, while Esteban Gutierrez makes his debut for Sauber and Marussia boast an all-rookie line up of Jules Bianchi and Max Chilton.
Pirelli will serve as the official tire supplier in the final season of its three-year contract. The new tire is made of a softer rubber than its 2012 equivalent, with lap times expected to increase by up to half a second.
There will be 11 teams lining up for the first race in Melbourne following the collapse of Spanish outfit HRT after three seasons without scoring a point.
The 2013 Formula One season
Looking to Lewis
To the four?
Red Bull's rear-view mirror
Five first-timers
Burned rubber
Grid shrinks
STORY HIGHLIGHTS
Lewis Hamilton will race for Mercedes for the first time at Australian Grand Prix
Red Bull's Sebastian Vettel aiming for a fourth consecutive drivers' championship
Red Bull will face competition at the front of the grid from Mercedes, Ferrari, McLaren and Lotus
Five Formula One rookies will race for the first time in Melbourne on Sunday
(CNN) -- The 2012 Formula One championship went down in history -- just over 100 days ago -- as one of the most unpredictable and thrilling seasons in the sport's 64-year history.
Sebastian Vettel muscled his Red Bull to the checkered flag to deny Ferrari toreador Fernando Alonso the title at the very last race in Brazil -- by a mere three points -- to become the youngest triple champion.
Can 2013 deliver an even better spectacle? The signs are looking very positive as teams tackle financial reality ahead of major rule changes in 2014, a key driver makes a fresh start, new names line up on the grid and tires once again promise to provide an unpredictable excitement factor.
CNN World Sport takes you through the need-to-know stories before Sunday's season-opener in Australia.
1. Counting the cost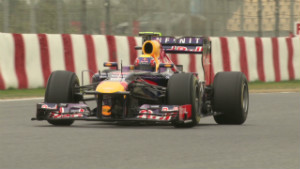 Engines on, Formula 1 returns!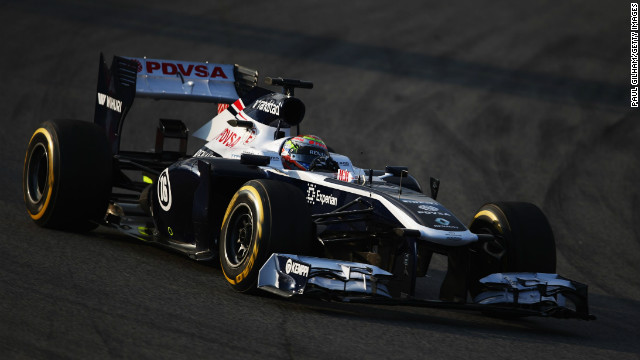 Pastor Maldonado took the new Williams for a spin at Barcelona on February 19 following the launch at Circuit de Catalunya.
The new Infiniti Red Bull Racing RB9 was launched at the Austrian-owned Formula One team's English headquarters in Milton Keynes on February 3.
Mark Webber, left, and triple world champion Sebastian Vettel pose with the Red Bull they will be driving this year.
Title rivals Ferrari launched the new F138 which they hope will power Fernando Alonso to glory in 2013.
British team McLaren unveiled its car on January 31. New driver Sergio Perez (right) poses with 2009 world champion Jenson Button and the new MP4-28.
Former McLaren star Lewis Hamilton, left, and new teammate Nico Rosberg pose with the new Mercedes W04 on February 4.
Sauber's new C32 was launched in Switzerland on February 2. It will be driven by Perez's replacement Esteban Gutierrez and Nico Hulkenberg, who left Force India in 2012.
Force India's Paul Di Resta with the new VJM06 which was launched on February 1 at Silverstone. His new teammate had yet to be named.
Charles Pic and Dutch rookie Giedo van der Garde launched Caterham's new CT03 car on the first day of preseason testing at Circuito de Jerez on February 5.
Romain Grosjean was third-fastest on the opening day in Jerez for Lotus, which was the first team to launch its new car -- the E21 -- on January 28.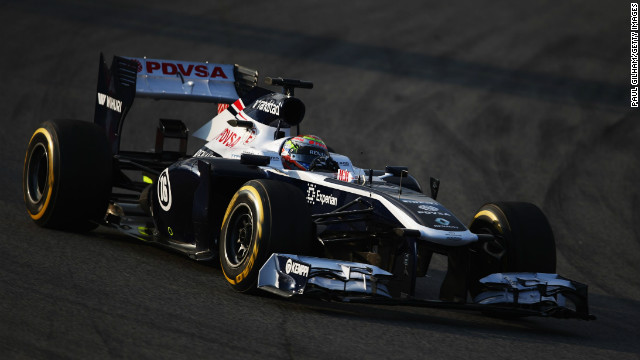 F1 teams unveil 2013 cars
F1 has always been an expensive business but economic downturns across many countries -- including Great Britain where eight teams are based -- have pulled finances sharply into focus in 2013.
Top teams are spending as much as $375 million a year while those at the back of the grid spend around $75 million.
Look at it another way and a team like Marussia can spend $2 million a week compared to an estimated $1 million a day splashed out by the wealthiest teams.
F1 chief Bernie Ecclestone has proposed an annual budget cap of $250 million for 2014 but that won't help the small teams stay in business.
McLaren boss Martin Whitmarsh, who is also chair of the F1 teams' association, has warned that seven marques are already in "survival mode."
There has already been one casualty as Spanish team Hispania dropped out at the end of 2012 because of financial pressures, having not scored a point in three seasons.
2. Pay for a place
The issue of pay-drivers, who bring substantial sponsorship to secure a ride in F1, has also been highlighted in 2013.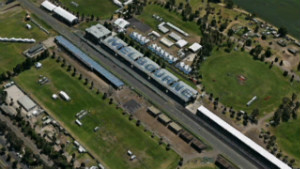 Flyover: Australian Grand Prix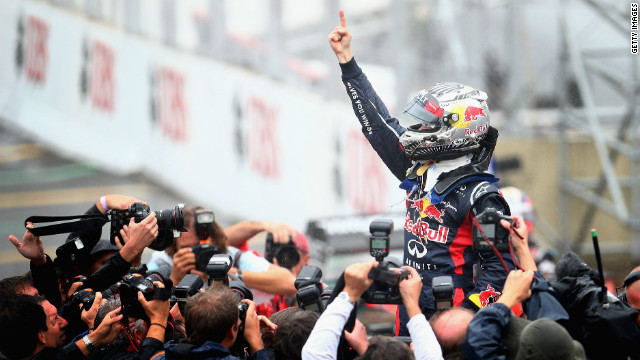 Sebastian Vettel celebrates after securing his third consecutive Formula One title. The Red Bull racer claimed a sixth place finish at the Brazilian Grand Prix to win the championship by three points from Fernando Alonso.
Fernando Alonso was looking cool and relaxed before heading into battle at Interlagos. The Ferrari driver, who started the day 13 points adrift of championship leader and title rival Vettel, qualified in eighth before being upgraded to seventh following the 10-place grid penalty meted out to Williams' Pastor Maldonado.
Vettel began the day aiming to become the youngest ever triple world champion in Formula One. The German, 25, started fourth on the grid with McLaren's Lewis Hamilton on pole. A top four finish would be good enough for Vettel to win the title irrespective of where rival Alonso finished.
Hamilton started the day on pole position ahead of his McLaren teammate Jenson Button. Brazil holds fond memories for Hamilton, who won the drivers' title at Interlagos back in 2008.
Vettel suffered a nightmare start on the opening lap after being hit on the fourth turn and suffering damage to his car. His team radio swiftly brought news, telling the German: "There is visible damage. It is not front wing, we cannot fix it." The incident left Vettel at the back of the grid but by the 24th lap of 71, the safety car had been called to clear debris from the track with the Red Bull racer having clawed his way back to fifth place.
Alonso lost grip on the first turn of the circuit as tension soared during a pulsating race at Interlagos. The Ferrari man, who last won the title back in 2006, was hoping to collect his third championship trophy by sneaking past Vettel.
Hamilton had led at Interlagos before a collision with Force India's Nico Hulkenburg forced him out of the race and allowed teammate Jenson Button to pass and claim victory.
Button salutes the crowd at Interlagos following his victory. He said: "First of all I want to congratulate the whole team. This is the perfect way to end the season. We have had ups and downs and to end on a high bodes well for 2013."
Michael Schumacher congratulates fellow German Vettel on his title triumph. Seven-time world champion Schumacher finished seventh in his final race before retirement.
Vettel celebrates with Formula One supremo Bernie Ecclestone following his title win in Brazil.
Vettel celebrates with his team and admirers after a pulsating race at Interlagos. There's sure to be a big party after another fantastic season for the German driver and the Red Bull team.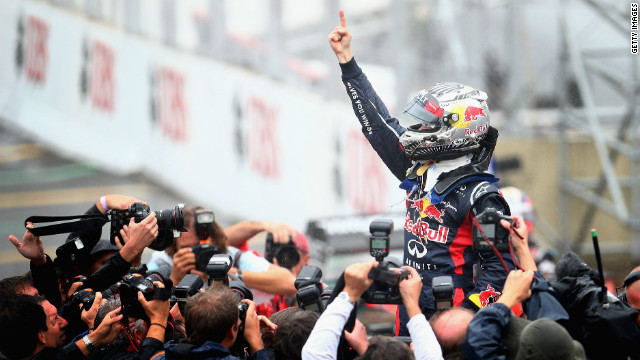 2012 F1 season climax in Brazil
Kamui Kobayashi, Timo Glock and Heikki Kovalainen all lost their seats because they didn't bring enough money to the table.
Even worse, Luiz Razia found the cash to take Glock's Marussia berth only to lose it two weeks before the start of the first race when his sponsorship deal hit trouble.
In a further dent to the balance sheets, the entry fee for a place on the F1 grid was increased by governing body the FIA this season. Teams now have to fork out a basic rate of $500,000.
On top of that it costs an extra $5,000 for each point the team won in 2012. Champions Red Bull were charged $6,000 a point, therefore paid at total of $3.3 million just to get on the grid to defend their titles.
3. All eyes on Hamilton
When it comes to the narrative of the season there is one name filling all the pages -- Lewis Hamilton.
A new era dawns for the 28-year-old, who begins his first season without the support of the McLaren team which guided him for the last 15 years.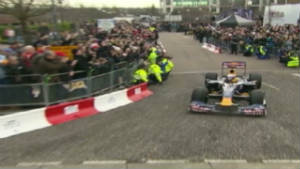 Red Bull Show Run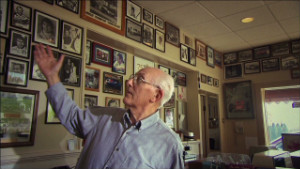 F1's spiritual home in the U.S.
When Hamilton signed for Mercedes last September it was a huge risk and, even worse, it looked like a huge mistake.
But six months on, it is shaping up to be Hamilton's best move since he passed Timo Glock in Brazil to win the 2008 world title.
The Silver Arrow was the fastest car in testing and got significant mileage on the clock too. If that preseason form translates to the racetrack, Mercedes will be a real contender.
The haunted Hamilton of recent times has gone -- and it's not only because he splashed out on a private jet, new tattoo and dog Roscoe during the break.
In an interview before jetting off for Australia he tellingly said: "It's nice to be somewhere you are really wanted."
Hamilton certainly has the chance to stand on his own two feet at Mercedes, but settling into a new environment with different procedures will inevitably lead to some less-than-perfect moments. It will be fascinating to watch.
4. Red Bull target fab four
Vettel has a clear plan for 2013: he wants to join Alain Prost as a four-time world champion and help Red Bull win a fourth straight constructors' crown.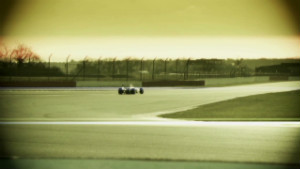 India's F1 story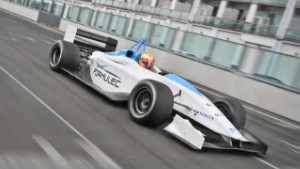 Formula One strives for green future
Despite these grand plans, the energy drinks team lacked fizz in preseason testing, leaving predictors of form flummoxed and frustrated.
Vettel's fastest lap in Barcelona was two seconds slower than the quickest overall time set by Nico Rosberg for Mercedes.
But Red Bull rarely show their hand in the winter, disguising lap times with higher fuel loads and wheeling out screens in the pit lane to stop rivals taking a peek at designer Adrian Newey's latest machine. The RB9 is an evolution of the car which has dominated the last three seasons and it has looked lithe and strong on track.
Even if Vettel and teammate Mark Webber start the season off the pace, as they did last year, Red Bull have proved they have the resources to fight back and win both titles -- and will still go into 2013 as the team to beat.
5. Red Bull's rivals
Ferrari, McLaren, Lotus and now Mercedes are all expected to go wheel-to-wheel at the front of the 2013 field.
Ferrari say their car is "200 times better" than the much-criticized 2012 model and, with a new aerodynamic upgrade coming for Australia, Alonso will relish taking the challenge to Vettel over all 19 races.
McLaren and the English team's new de facto No. 1 Jenson Button are not yet 100% happy with the new version of the car which won the last race of 2012 at Interlagos.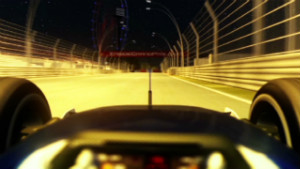 Caterham's guide to Singapore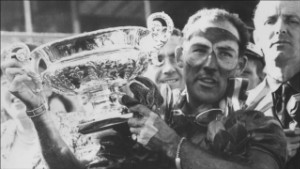 Stirling Moss: A history of Silverstone
The MP4-28 looks fast but inconsistent. There have been teething troubles for the team's risky new design philosophy -- which includes a switch to pull-rod front suspension -- but McLaren are gambling on their new concept bringing big performance gains as the year goes on.
After a breakthrough win in 2012, Lotus will also be in the mix and targeting a place in the top-three teams.
Drivers Kimi Raikkonen and Romain Grosjean showed flashes of pace in testing but they did not complete many laps, which means reliability could still be an issue.
Mercedes completed 12 days of testing with the quickest car, ticking off the second highest amount of miles among the teams, which is an important part of race preparation.
There is still some skepticism over whether Mercedes -- a second off the frontrunners' pace at the end of 2012 -- have made a big leap forward in performance.
But equally there is optimism Hamilton and his old karting teammate Rosberg have a genuinely fast car capable of fighting for race wins.
6. Rookies to watch
There are five new faces on the grid this season -- Esteban Gutierrez (Sauber), Valtteri Bottas (Williams), Giedo van der Garde (Caterham), Jules Bianchi and Max Chilton (both Marussia).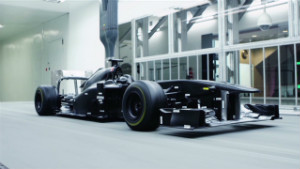 The most powerful woman in Formula One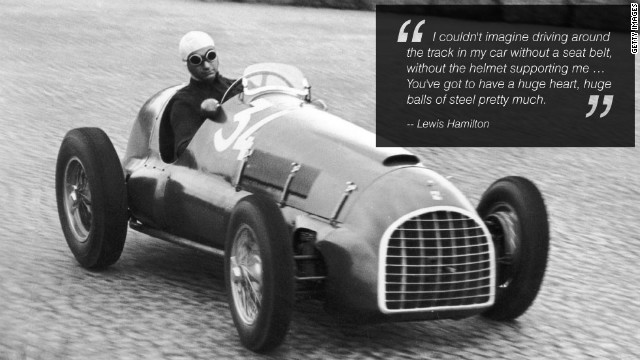 Click here to return to the story.
Click here to return to the story.
Click here to return to the story.
Click here to return to the story.
Click here to return to the story.
Click here to return to the story.
Click here to return to the story.
Click here to return to the story.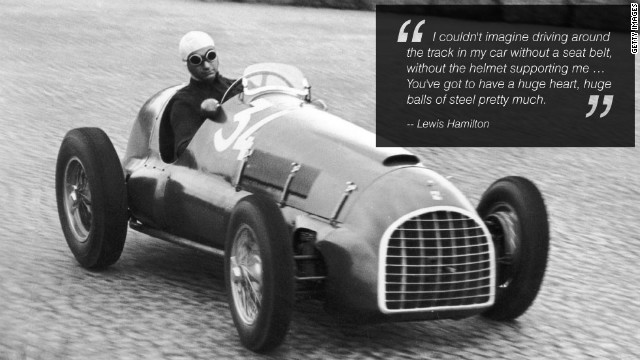 Senna vs. Fangio: Who is the greatest?
All five have something to prove, but Bottas and Bianchi could announce themselves as real talents.
Williams snapped up Bottas three years ago, and the real racing team reckon they've got a real racer to carry them back to the front of the grid. The Finn, 23, is nicely embedded with the team and should score points quickly.
Bianchi has also had good breeding. The Frenchman has been part of Ferrari's driver academy since 2010 and was a tester for the Italian marque and Force India.
His experience with two quality teams should help him settle in quickly, but points-scoring with Marussia -- which ended last season empty-handed and 11th out of 12 on the grid -- will be difficult.
7. Technical rule changes
The rules governing car design are stable this season, which means most cars will be an evolution of what was on track in 2012.
The biggest change is that the drag reduction system (DRS) -- a moveable flap on the rear wing that flips open to increase straight-line speed -- can now only be used in designated zones at each circuit.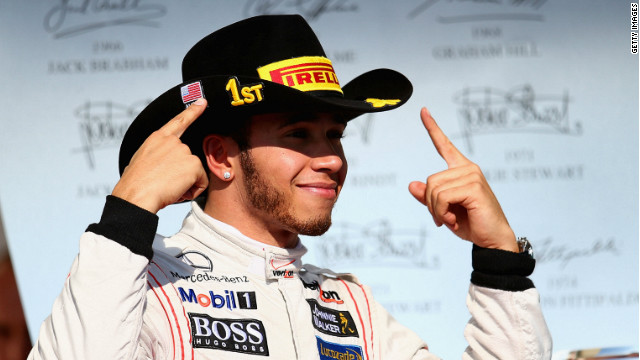 McLaren's Lewis Hamilton revels in winning the inaugural grand prix at the Circuit of the Americas in Austin, Texas, on Sunday.
Hamilton's victory means Fernando Alonso (right) can still pip reigning world champion Sebastian Vettel (left) for the title in the final race in Brazil, with one of America's former F1 champs, Mario Andretti, also soaking up the adulation on Sunday.
At the end of 2011, the scant progress at the Austin circuit was further slowed when construction was temporarily shut down.
The prospect of F1 cars flying along at hundreds of miles an hour was hard to imagine during a troubled construction phase.
But after fittingly fast work, the Austin circuit was given its official seal of approval in September.
The world's top drivers go into the first turn of the Austin circuit, as a tortuous journey to get F1 back to the United States officially ends.
F1's hopes of winning over a horde of IndyCar and Nascar fans took a severe dent when just six cars lined up for the start of the 2005 Grand Prix after a row over tire safety.
Supporters were incensed as teams wearing Michelin tires, which had been deemed unsafe after an accident in practice, boycotted the race because of safety concerns.
Between 1976 and 1983, California staged the Long Beach Grand Prix - before the U.S. race lived something of a nomadic existence.
Despite the disappointment of the 2005 race, American F1 fans were out in force for Sunday's race -- with a near-capacity crowd of 117,429 in attendance.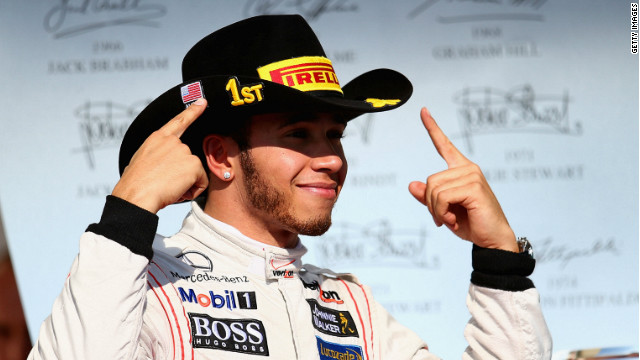 Reborn in the USA
Many teams, and in particular Red Bull, had used it freely in practice and qualifying to increase their lap times. They won't be able to do that this year.
Teams can also no longer use DRS to affect other aspects of car performance -- a trick pioneered by Mercedes in 2012.
Flexible front wings had also been used by some teams -- Red Bull were usually under scrutiny -- to increase the aerodynamic flow of the car. However, a new ruling says front wings can now only bend by 10 millimeters, and tougher load tests will make sure teams are sticking to the rules.
What they can do, however, is add a "vanity panel" to the top of their car to hide the unsightly stepped noses.
8. Burning rubber
Tires are once again the biggest unknown for the teams heading into 2013.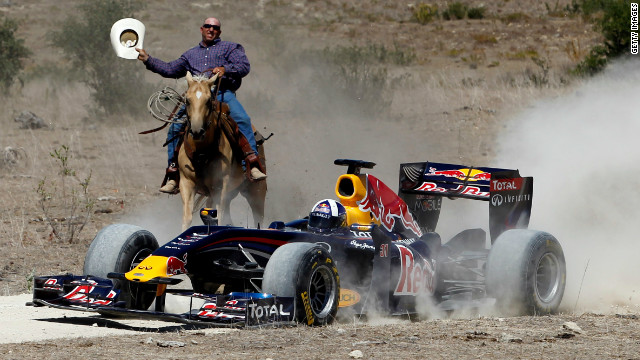 The Formula One roadshow rolls into Austin, Texas this weekend for the first race of 10 over the coming decade. The sport is hoping to attract legions of new fans in the USA.
Austin's purpose-built Circuit of the Americas is hoping to reignite the United States' passion for Formula One after a history of failed attempts in recent years.
President Obama was swept back into the White House on the back of huge Latino support, and with Austin just 200 miles from the Mexican border, F1 is hoping to ignite new support for the sport in Central America.
Mario Andretti (R) is one of only two American drivers to have won the Formula One title. Here he is seen talking to Stirling Moss, during his championship-winning season in 1978. He says stability is key to F1 success in the States.
The Long Beach Grand Prix was held in California between 1976 and 1983 after F1's long association with the Watkins Glen circuit in upstate New York. The U.S staged an unprecedented three F1 races in 1982 but it soon became a nomadic event.
A dispute over tire safety saw the 2005 U.S. GP at Indianapolis descend into farce. Only six cars contested the race as the rest of the field peeled off into the pits before it began.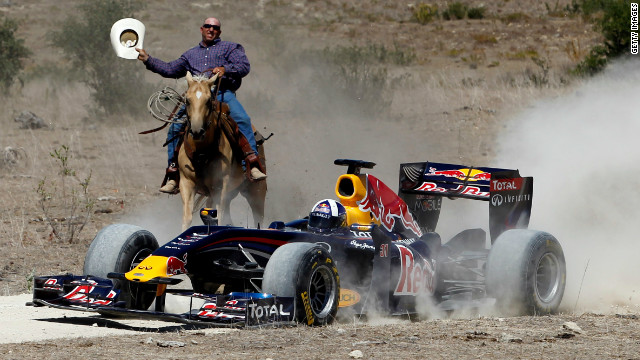 Rekindling F1's American dream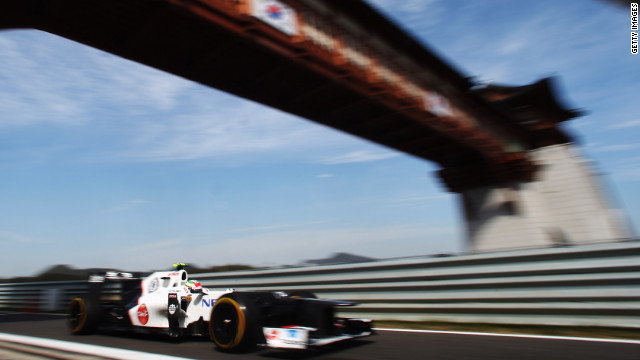 Sergio "Checo" Perez has been the surprise package of the 2012 Formula One season -- just his second year in the elite division of motorsport.
Perez's second place at the Malaysian GP in March was the Mexican's first podium finish in F1. He followed that up with third in Canada and another runner-up position in Italy.
After Lewis Hamilton (left) opted to join Mercedes for the 2013 season, McLaren signed Perez to partner Jenson Button (right) next year.
"Bear in mind that when we took on Lewis he was the same age as Sergio is today and he was incredibly young, incredibly raw and incredibly talented," said McLaren Team Principal Martin Whitmarsh. "Now when Sergio gets to Australia in 2013 he will arrive with the kind of pressure that he can't imagine right now."
Seen here driving in an exhibition through the streets of his home city Guadalajara, Perez was already winning kart races by the age of six.
Manchester United forward Javier Hernandez was also born in Guadalajara -- and Perez is close friends with the footballer, whose nickname is "Chicharito."
Mexico is embroiled in a battle against drugs, which in the last six years has accounted for 60,000 deaths, with 16,000 bodies remaining unidentified and 24,000 people missing. "My country is really only in the media for drugs and violence, which is sad," said Perez.
Perez's father, center, leaves the paddock after the F1 driver's crash during qualifying for the Monaco GP in 2011. Perez's younger brother Antonio is also involved in motorsport and drives in the NASCAR-sponsored race league in Mexico.
When Perez joined Sauber he was sponsored by telecommunications giant Telmex, which is owned by world's richest man and fellow Mexican Carlos Slim.
Ahead of this weekend's U.S. Grand Prix, the penultimate race of 2012, Perez was 10th in the drivers' standings with 66 points.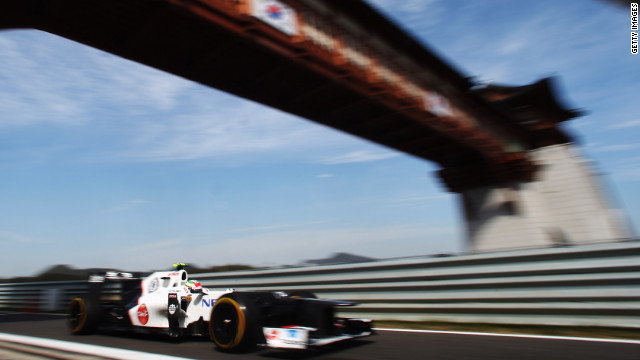 The rise and rise of Sergio Perez
Pirelli's new rubber is softer and the tire structure is more flexible with reinforced shoulders. A set of 2013 tires adds an extra 2 kilograms in weight, so the minimum weight for each car has increased to 642 kg.
Lap times on the 2013 tires are expected to increase by around half a second a lap. At the Barcelona circuit, which hosts the Spanish Grand Prix, many cars set lap times in testing this month that were quicker than pole position for the 2012 race.
Pirelli also wants to make sure teams need to pit at least twice during the race.
Tire degradation was mixed during testing but the colder temperatures in Spain mean performance there is not an exact benchmark for the warmer climes coming up in the first two races in Australia and Malaysia.
Pirelli effectively pays to supply tires to the F1 grid in a negotiated deal which also include track-side advertising. The teams also pay it a small contribution, but the bulk of the bill for the season's 36,000 spheres of rubber is picked up by the tire supplier.
The Italian company is now entering the final season of its three-year contract as F1's official tire supplier. Pirelli says it is intends to carry on -- but only if the financial conditions are right. A decision may be made in the first quarter of 2013.
9. One eye on 2014
While uncertainty exists about the tire supplier's future involvement, major rule changes for 2014 present a financial and technical headache for F1's teams.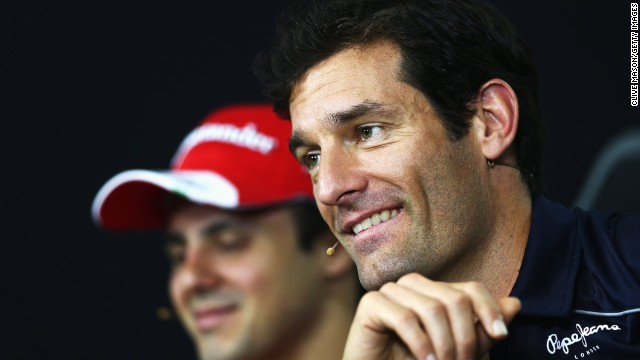 Mark Webber speaking to reporters in Sao Paulo ahead of his final Formula One race at the Brazilian Grand Prix on Sunday.
"I wouldn't say I'm happy in the Formula 1 paddock," Mark Webber told CNN. "It's an environment that's not always real. You can click your fingers for food, for whatever you want really. But for me, I always try to ensure that I treat people as I'd treat myself.
Mark Webber led the way from pole on the way to his eventual victory at the Monaco Grand Prix -- his first win of the season.
Webber takes a post-race dip as the Red Bull team celebrate another Monaco GP triumph in May. It was the second time in three years that Webber had won the sport's prestigious race.
Red Bull's Australian driver Mark Webber celebrates after winning the British Grand Prix at Silverstone -- his second victory of the 2012 season. The Australian held off Ferrari's Fernando Alonso in a close battle to win the race.
Webber is very much the understudy to double world champion Sebastian Vettel, who is seemingly on his way to a third consecutive world title.
Vettel has long been nurtured by Helmut Marko, titled a motorsport consultant at Red Bull but the eyes, ears and mouth piece of team owner Dietrich Mateschitz, and a figure Webber has not always seen eye to eye with.
Two days after his second win of the season at Silverstone in the British Grand Prix, Webber penned a new deal with Red Bull Racing, extending his contract with the team to the end of the 2013 season.
Before extending his Red Bull contract, Webber had talks with Ferrari over a possible switch to the Italian team. "Ferrari approached us first," said the Australian. "Things happen for a reason and it feels I'm staying here for the right reason. We made the decision just before Silverstone when both teams seemed pretty interested. I'm happy with that decision."
Webber's first love was for motorbikes, and he used to race them as a youngster, before turning to go-karts when he was a teenager.
Webber switched to karting as a 14-year-old and the move paid instant dividends as he won his state championship in New South Wales. The Australian describes the medium as "very raw."
Webber started off in Formula One as a test driver for the former Bennetton team in 2001 and got his big break in the form of a race seat with Minardi the following season.
Webber still looks fondly upon his time as a go-kart driver and recently took to the seat again as part of the Red Bull Kart Fight event in Japan.
Webber says: "Karting is the best way for you to get a feel of how to race each other, dealing with the competition, dealing with winning, dealing with losing and you soak it up so much at a young age and learn very fast."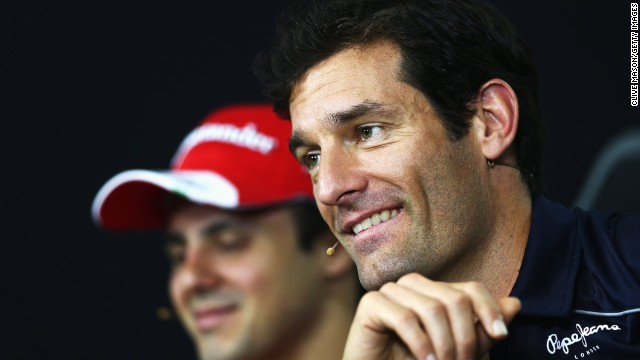 Mark Webber: From kart to cockpit
Next season they must use six-cylinder turbo engines with a greater share of power gathered from kinetic energy recovery systems.
But with change comes opportunity, and that is why many teams -- especially those who don't expect to be at the sharp end of the championship -- have already shifted a large share of their resources to the development of next year's car.
Until then, the mighty V8 engines look set to power a battle royale when the 2013 season roars into life in Australia this weekend.