Italy's election: What are the issues? And will anyone win a majority?
February 20, 2013 -- Updated 1255 GMT (2055 HKT)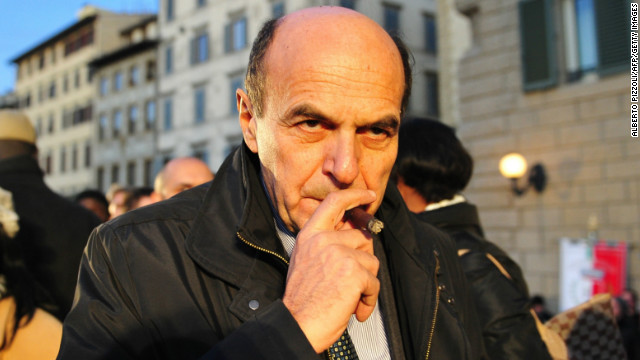 Pier Luigi Bersani, leader of Italy's Democratic Party, said he would keep outgoing premier Mario Monti's austerity reforms, but says stimulus is needed to boost the country's flagging economy.
Three-time former prime minister and media billionaire Silvio Berlusconi quit in disgrace in 2011, and is now on trial for allegedly paying for sex with an underage girl. He has pledged to refund an unpopular property tax with his own money.
The surprise of the campaign has been ex-comedian Beppe Grillo, head of the populist anti-establishment Five Star Movement, which has won support among those critical of Mario Monti's austerity policies.
The harsh budget cuts and austerity policies of current Prime Minister Mario Monti (L), shown with the outgoing Pope Benedict XVI, won him plaudits from European leaders, but were unpopular in Italy.
Austerity-hit Italy chooses new leader
Austerity-hit Italy chooses new leader
Austerity-hit Italy chooses new leader
Austerity-hit Italy chooses new leader