Children's flu drug in short supply
January 11, 2013 -- Updated 1838 GMT (0238 HKT)
STORY HIGHLIGHTS
There are temporary delays in new shipments of Tamiflu, the drug maker says
This is the only flu drug approved for infants
Pharmacists can make a compound with the capsule version, which is in good supply
(CNN) -- Parents of young children who get the flu may have a hard time finding an antiviral drug to help treat them.
Genentech, which makes the antiviral known as Tamiflu Oral Suppression (Tamiflu OS), the liquid version of the drug, says there have been temporary delays in new shipments.
Read More: 5 ways to protect your child in flu season
"We experienced an increase in demand due to a higher prevalence of influenza Type B in the season," Genentech spokeswoman Tara Iannuccillo said in an e-mail. "We are working to expedite new shipments of Tamiflu OS to distributors as new supplies become available."
Tamilflu OS is typically prescribed for children younger than 13 or for people who have trouble swallowing pills. It is the only flu drug for infants approved by the Food and Drug Administration. The FDA granted that approval for infant use in December.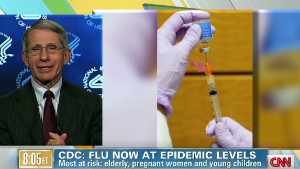 Worst flu season in a decade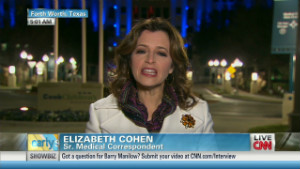 CDC to release new flu numbers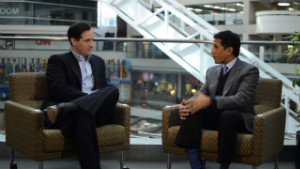 Dealing with and preventing the flu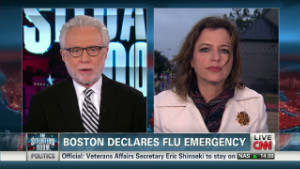 Texas teen dies from flu
Some 30 million children worldwide -- 6.9 million in the United States -- have received a prescription for it since Tamiflu was first approved in the United States over 13 years ago, according to Genentech. Given within the first couple of days of infection, it can ease flu symptoms and shorten the duration of the illness.
Read More: Flu leads to teen's death
There have been some shortages of the drug at pharmacies, said Mike DeAngelis, a spokesman for CVS Caremark Corp. However, there is an alternative for children, he said.
"Patients can speak to their pharmacist about the option of having the pharmacy compound Tamiflu capsules into a liquid," DeAngelis said in an e-mail.
Walgreens spokesman Jim Cohn said it, too, has experienced some shortages.
But pharmacists can "compound as needed to continue filling prescriptions for the liquid Tamiflu to meet the needs of patients during this flu season," he said.
A pharmacist, for instance, would be able to take the capsule version of the drug and suspend it in Ora-Sweet to make a liquid version of the drug. Ora-Sweet is a sweet and thick syrup that is the base of many liquid versions of children's medicine.
There is an adequate supply of the capsule form of Tamiflu, according to the manufacturer. There have been shortages of the capsule in the past, particularly during the H1N1 pandemic in 2009, and another shortage in 2011.
"The FDA is continuing to monitor this closely and will post information on our website. We are also working with the company to increase supplies," said Sarah Clark-Lynn, a spokewoman from the FDA Office of Public Affairs.
Map of state-by-state flu numbers
If you have the flu, how are you treating it? Send photos of your flu survival kits.

Today's five most popular stories
Part of complete coverage on
Cold & Flu Season
October 1, 2014 -- Updated 2133 GMT (0533 HKT)

A respiratory virus called Enterovirus D68 has sent hundreds of children to the hospital. CNN's Elizabeth Cohen explains.
October 7, 2014 -- Updated 1402 GMT (2202 HKT)

Parents are concerned about sending their children to school amid fears of enterovirus D68.
October 7, 2014 -- Updated 0228 GMT (1028 HKT)
Eli -- a sweet, active, blonde-haired preschooler -- had gone to sleep feeling fine.
September 30, 2014 -- Updated 1413 GMT (2213 HKT)

Health officials are looking for the cause of a neurologic illness that's affected children in Colorado.
September 23, 2014 -- Updated 2015 GMT (0415 HKT)

It sends children to the hospital -- where they often end up in the intensive care unit, struggling to breathe.
September 9, 2014 -- Updated 1933 GMT (0333 HKT)

This type of enterovirus is uncommon but not new. We've seen less than 100 cases in the United States since it was identified.
September 9, 2014 -- Updated 2050 GMT (0450 HKT)

What are the symptoms of Enterovirus D68? When should you take your child to the doctor?
September 5, 2013 -- Updated 1128 GMT (1928 HKT)

Many parents don't realize that the worst asthma day of the year actually occurs in September.
August 13, 2014 -- Updated 1441 GMT (2241 HKT)

As a first-grade teacher, Julie Miller is exposed to a horrifying number of germs on a daily basis.
January 11, 2013 -- Updated 1936 GMT (0336 HKT)

Flu vaccine myths can confuse people trying to decide whether to get a shot. Here are five common myths.
October 14, 2013 -- Updated 1153 GMT (1953 HKT)

Your joints ache, your head feels heavy, you can't stop coughing, you're freezing even as your temperature keeps climbing. What now?
January 9, 2013 -- Updated 2259 GMT (0659 HKT)

What do you need to know when it comes to flu germs? CNN's Lisa Sylvester reports.