Best, worst nations for corruption
December 6, 2012 -- Updated 0655 GMT (1455 HKT)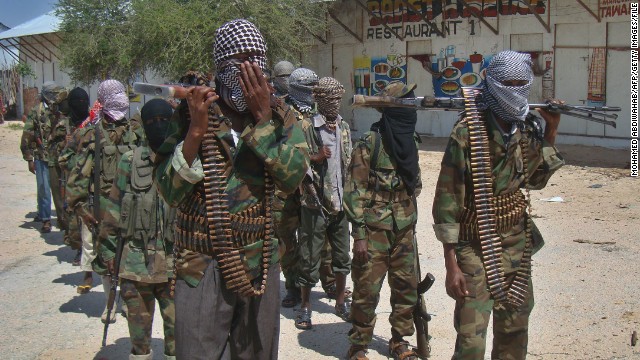 The Corruptions Perceptions Index 2012 rated 176 countries on the openness to do business and transparency of the public sector. These countries rated the worst in this year's survey. Here Al-Shabaab recruits walk down a street in the Somalian capital of Mogadishu.
North Korean soldiers carry a portrait of late leader Kim Jong-Il during a military parade to mark 100 years since the birth of the country's founder Kim Il-Sung in Pyongyang on April 15, 2012. T
Monks receive treatment after a clash with police in northern Myanmar on November 29.
Afghan children play in the outskirts of Kabul on November 11, 2012.
Yurts at the Ayaz-Qala camp in ancient Khorezm, about 100 kilometers from Khiva, Uzbekistan.
A Turkmen policeman stands in front of the People's Congress in 2007.
A farmer holds a plow near the Sudan-South Sudan border.
A girl lights a candle next to the Imam Hussein shrine as part of the ritual ceremony of Ashura in Karbala, Iraq, on November 25, 2012.
A man tries to stay dry in Port au Prince, Haiti, after Tropical Storm Isaac hit in August, 2012.
File photo of Venezuelan President Hugo Chavez delivering a speech in 2011.
Most corrupt country: Somalia
2. North Korea
3. Myanmar
4. Afghanistan
5. Uzbekistan
6. Turkmenistan
7. Sudan
8. Iraq
9. Haiti
10. Venezuela
STORY HIGHLIGHTS
China dropped five spots to 80th place out of 176 nations in the Corruption Perceptions Index
Denmark, Finland, New Zealand, Sweden and Singapore topped the list as the cleanest countries
Somalia, North Korea, Afghanistan, Sudan and Myanmar ranked at the bottom
The United States was ranked 19th in the world, below Japan and the UK