Kraft: 'I'd rather give to charity than invest in EPL'
June 27, 2012 -- Updated 1511 GMT (2311 HKT)
STORY HIGHLIGHTS
Robert Kraft would rather give $100m to charity than invest it in soccer
Kraft is the owner of NFL franchise the New England Patriots
The 71-year-old has considered purchasing EPL team Liverpool
Kraft said the absence of a salary cap in English football put him off investing
(CNN) -- New England Patriots owner Robert Kraft would rather make a donation to charity than invest millions of dollars in a top European soccer club because the economics of football make no business sense.
Analzying football's business model, Kraft insisted he would not follow the example of Abu-Dhabi owned English Premier League winners Manchester City, which has ran up huge losses -- $300 million for the last financial year (the highest figure in English football history) -- to assemble a championship team.
"Manchester City won the championship this year and I hear they're going to lose $156 million. I would rather give that money to charity if I had it. I want every business to stand on its own," the 71-year-old, told CNN.
In the U.S. team sports such as American football, basketball and baseball are governed by a salary cap, which limits the amount of money a team can spend on players' wages.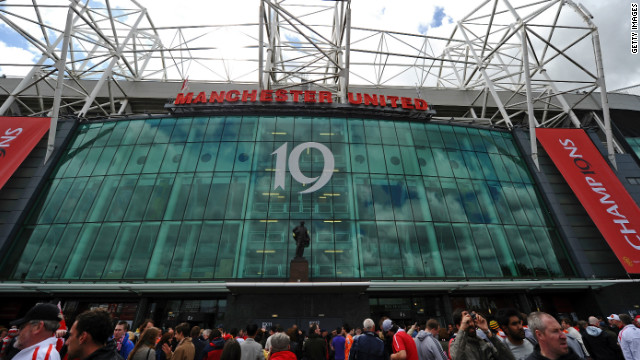 Manchester United is the most valuable brand in football according to a report by independent consultancy Brand Finance. The global appeal and on-field success of the 19-time English champions has helped establish a brand worth an estimated $853 million.
Bayern Munich's players and fans were distraught after losing Saturday's European Champions League to Chelsea, but the German team's brand was second on the list, valued at $786 million.
Real Madrid recently pipped Barcelona to the Spanish title, but both clubs have suffered setbacks financially. Both brands decreased, by 7% and 8% respectively, as a result of the eurozone crisis and its impact on the Spanish economy.
Chelsea's brand value was significantly boosted by the European triumph. The west London club, backed by Russian billionaire Roman Abramovich, is ranked fifth on the list valued at $398 million.
Manchester City's dramatic Premier League title win has increased the value of the Abu Dhabi-owned English club's brand, putting it eighth on the list, worth an estimated $302 million.
The 2011 Major League Soccer champions Los Angeles Galaxy had the honor of meeting President Barack Obama earlier this month. Galaxy, 50th on the list, still struggle to attract commercial rights deals which compare to the club's European counterparts.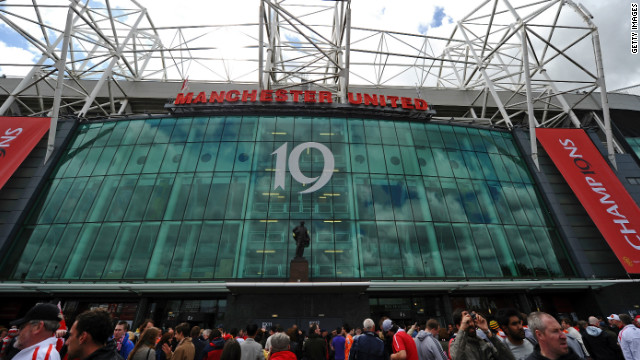 Brand power: Football's most valuable clubs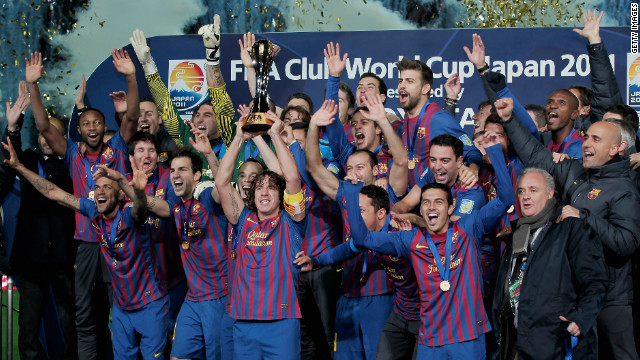 Barcelona's players are the best paid in the world according to a new report. The team kept its No. 1 place on the earnings table with each player taking home an average annual salary of $8.6 million (£5.2 million). That's a whopping $166,934 (£101,160) per week and a 10% rise on last year.
Spanish football teams continued to dominate the rankings, with Real Madrid keeping its No. 2 spot. It's players earned an average $7.7 million (£4.7 million) - a 6% rise on last year. Cristiano Ronaldo became the most expensive footballer in history in 2009 after moving from Manchester United to Real Madrid in a six-year deal worth $129 million (£80 million).
Manchester City moved up the rankings from 10th last year to 3rd in 2012, thanks to an average annual salary of $7.4 million for its players. It's a 26% increase on last year and demonstrates the wealth of the English club's owner Sheikh Monsour.
Russian billionaire Roman Abromovich's Chelsea team climbed the rankings from sixth to fourth, with players earning around $6.7 million a year -- the equivalent of $130,690 a week.
The first non-soccer entry in the rich list is the LA Lakers. The Americans are also the only bastketballers in the top 10, with players taking home $6.2 million annually -- about $120,732 per week.
Baseball's New York Yankees have continued to fall in the rankings -- dropping from No. 1 in 2010 to sixth this year. But the MLB team's players can still take comfort from an average yearly salary of $6.1 million -- around £118,968 a week.
Former Italian Prime Minister Silvio Berlusconi pumped even more money into his football club AC Milan last year. The Serie A champions rose from 14th in the list with players enjoying a yearly salary of $6.1 million, pocketing $117,399 per week.
Also rising in the rich list was Germany's Bayern Munich, up from 12th place last year. Players boasted a yearly salary of $5.9 million, taking home $113,609 a week.
The Philadelphia Phillies are one of just three U.S. teams in the top 10. The baseball franchise's players earned an average $5.8 million a year, or $111,884 per week.
Internazionale sneaked into the top 10 with an average yearly salary of $5.7 million for its players. It's a family affair for Italian oil tycoon Massimo Moratti, whose father Angelo also owned the club in the 1950s and '60s.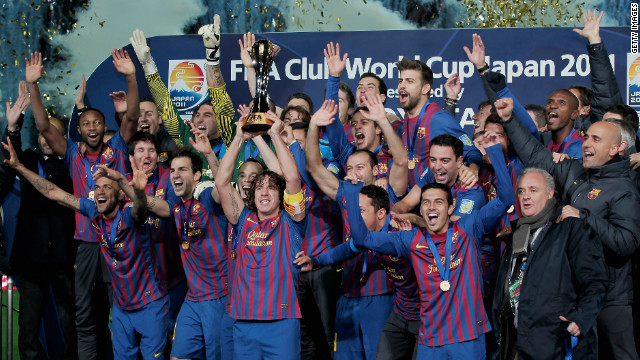 The world's 10 best-paid sports teams
It was the absence of such a salary cap in the Premier League that deterred Kraft from investing in Liverpool, which was ultimately purchased in October 2010 by the Kraft Group chairman and CEO's compatriot John W Henry -- the owner of the Boston Red Sox baseball franchise -- from Americans Tom Hicks and George Gillett.
Football culture: Warrior or tika taka technician?
"I would only do it, if there was a salary cap. It's the same thing I said three years ago," said Kraft, who completed a then record purchase of NFL franchise the Patriots in 1994.
"We could have bought Liverpool before the two ownership groups who preceded us and in the end I don't want to compete in a business where people throw money at something.
"I want to be able to compete," added Kraft. "The fans in Liverpool are awesome and they are expecting to win every year, and if you are competing with people who have different rules then it makes it difficult."
Drogba deal: China's vanity project?
The former Patriots season-ticket holder argued that the lack of a salary cap combined with other clubs' decisions to run up significant levels of debt ensured that there was not a level playing field in English football.
"We have the resources to do it, it's just I choose not to do it.," said Kraft, who was speaking in London, where he is taking in the tennis at Wimbledon for the 38th consecutive year.
"I don't want to be in a business that does not stand on its own, I want every business to stand on its own, and for ego reasons I'm not willing to lose that kind of money.
"The only way I would go into a sports business is to win. And, I don't think I can compete on an equal footing so I choose not to do it. "
Elsewhere in the English Premier League, Tottenham's Wales international Gareth Bale has signed a new four-year contract with the London club.