UEFA chief Platini throws down gauntlet to German Chancellor Merkel
May 18, 2012 -- Updated 1710 GMT (0110 HKT)
STORY HIGHLIGHTS
Platini confident German Chancellor Merkel would attend Euro 2012 final if Germany playing
Merkel and other European leaders have threatened boycott over political situation in Ukraine
Platini stands firm on UEFA's new Financial Fair Play Rules
UEFA chief remains opposed to introduction of goal-line technology
(CNN) -- UEFA president Michel Platini is confident German Chancellor Angela Merkel would attend the final of Euro 2012 in Ukraine -- if Germany reach the tournament's showpiece in Kiev on July 1.
Together with European Union commissioners and several other Western politicians, Merkel has threatened to boycott the month-long tournament, which Ukraine is co-hosting with Poland next month, in sympathy with jailed Ukrainian opposition leader Yulia Tymoshenko.
"I'm not worried about the situation," Platini told CNN in an exclusive interview ahead of Saturday's Champions League final between Bayern Munich and Chelsea in the German city.
"The politicians they are in their role and the Ukrainians they are in their role. I'm in my role and that is not to do politics, it's not to do religion and not to interfere in everything.
"That means they can say what they want -- we continue to organize the Euro. If Germany is in final of the Euro I would be sure that Madame Merkel would come to the final."
Such a scenario -- and it is very possible given Germany are one of the tournament favorites -- would represent something of a u-turn for Merkel given earlier this month she told the Bundestag, the lower house of the German Parliament, that in Ukraine and Belarus "people are still suffering under dictatorship and repression."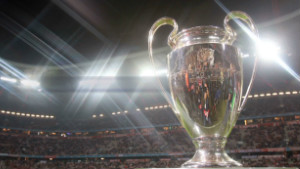 Champions League means big money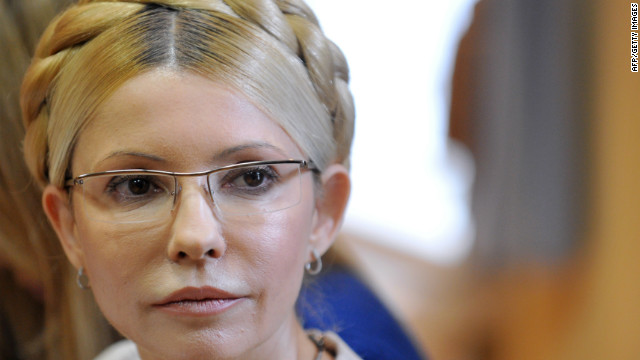 Next month sees the start of football's European Championships, arguably the toughest competition in world football. Ukraine will co-host the event with Poland, but it has been overshadowed by the treatment of former Prime Minister Yulia Tymoshenko, who has been in prison since last October on charges of abuse of power.
It is alleged by Tymoshenko's supporters that charges against the former prime minister, who came to the fore during the Orange Revolution that swept Ukraine in 2004 and 2005, are politically motivated, trumped up by current president Viktor Yanukovych. They also allege that Tymoshenko was beaten while in prison.
CNN spoke to Tymoshenko's daughter Eugenia about her mother's detention and alleged beating. The pictures caused a political firestorm, with many European leaders now boycotting the tournament.
Dozens of European political figures have boycotted the event in protest at Tymoshenko's treatment, including the EU president and head of the EU commission Jose Manuel Barroso. Barroso is pictured here receiving an official Euro 2012 match ball from President Yanukovych just 18 months ago.
The controversy is a far cry from the euphoria that followed the Orange Revolution in 2004 and 2005. The uprising was sparked when Viktor Yushchenko lost the presidential election to the then prime minister Viktor Yanukovych after alleged voter fraud.
Yushchenko was taken seriously ill during the uprising. His supporters alleged that he was deliberately poisoned to prevent him winning the election. But he survived and, after the allegations of vote fraud had provoked massive street protests, a new round of voting took place which Yushchenko won.
Although Yushchenko had won the election it was the blonde-haired figure of Tymoshenko that captured the public's attention. She was appointed prime minister in the new government.
Here Tymoshenko meets with Polish Prime Minister Donald Tusk. Although it was all smiles on the international stage, domestically Tymoshenko and President Yushchenko were locked in a bitter power struggle.
The Ukrainian people had had enough of the infighting, and made a decisive decision in the 2010 presidential elections. Yushchenko received just 5% of the vote while Tymoshenko narrowly lost to Yanukovych, who had lost the 2004 election. This time international observers judged the election to be free and fair.
Preparations for Euro 2012 did not run smoothly. The new president promised to allay UEFA's concerns over the slow building work. Here Ukrainian riot police practice ahead of the arrival of tens of thousands of football fans from across Europe. But there are still some worries. Amnesty International issued a warning to fans that Ukraine's police exhibited "criminal" behavior.