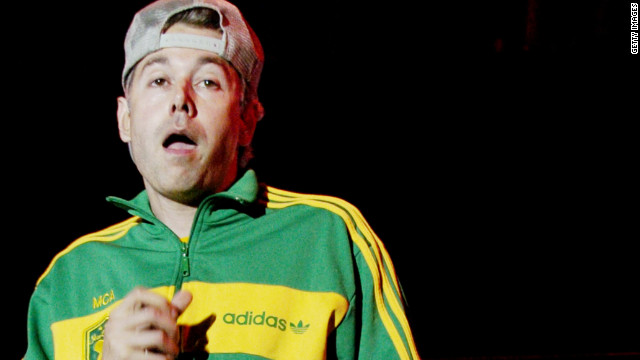 Adam "MCA" Yauch of the Beastie Boys performs in 2004 at the VooDoo Music Festival in New Orleans.
Yauch, left, hangs with fellow Beastie Boys members Mike "Mike D" Diamond and Adam "Ad-Rock" Horovitz.
Yauch appears at a press conference in 1987.
Horovitz, left, Diamond and Yauch pose at the Shrine Auditorium in Los Angeles.
The Beastie Boys chill with the rap trio Run-DMC in 1987.
Diamond, left, Yauch and Horovitz were still hanging out in 2004.
Yauch performs with the Beastie Boys at the Melbourne, Australia, stop of the Good Vibrations Festival 2007.
Yauch appears at the premiere of "The Social Network" on September 24, 2010, in New York.
Remembering Adam Yauch of the Beastie Boys
Remembering Adam Yauch of the Beastie Boys
Remembering Adam Yauch of the Beastie Boys
Remembering Adam Yauch of the Beastie Boys
Remembering Adam Yauch of the Beastie Boys
Remembering Adam Yauch of the Beastie Boys
Remembering Adam Yauch of the Beastie Boys
Remembering Adam Yauch of the Beastie Boys